View Poll Results

: Your prediction

Chris Leben
16
72.73%
Derek Brunson
6
27.27%
Draw
0
0%
Voters: 22. You may not vote on this poll
***OFFICIAL*** Chris Leben vs. Derek Brunson Thread
---
Middleweight bout: 185 pounds
---
Not sure who to take here, Leben has shown glimpses of growth but keeps stumbling. Brunson should have a significant wrestling advantage but if he lets Leben tea off he is in trouble, he should know it then.
---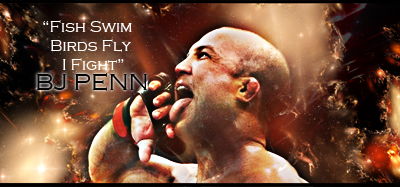 "If you get hit and it hurts hit him back you not knocked out yet."-Joe Doerksen
The Toxic Terrors (FFL)
Demetrious Johnson*Eduardo Dantas*Emanuel Newton*Will Brooks*Michael Page
I've got Chris Leben taking this by way of his head being a brick. Also, his standup seems to be steadily improving. Not by leaps and bounds or anything, but it's been pretty consistent.
---
Give More.
Give everything.
Give blood.
Leben needs to stop f***ing up. I for five years have been one of his biggest advocates around here. I really like Chris, and he's a great person. He'll never hold the gold, but he has a better chance than a lot of people of being one of the very few guys who retires from the UFC by his own hand, rather than getting his walking papers, or being forced in retirement by "uncle" Dana. Having said that, he needs to win this fight... then NOT fail his drug test or get popped for anything else stupid, in this fight and every other fight he has for the rest of his life, it's getting old!
Derek Brunson, he's Black.
---
You just can not find good assassins these days!
I give this bitch a month before someone comes forth with better aim and does what must be done.
lol yes he is.. but if he stands with leben he will get molly wopped and probably go stiff after hitting the mat...
I'd like to vote 'no contest' because of a failed drug test.
---
Rookie Hammer Squad 2015
Frankie Edgar - Dominick Cruz - Jorge Masvidal - Cat Zingano - Holly Holm
Banned
Join Date: Aug 2010
Location: Idaho
Posts: 2,848
I've given up on Leben.
Brunson by UD.
Quote:
I'd like to vote 'no contest' because of a failed drug test.
I wonder if that's a bonus option when making a sports bet...roflz! NC by lk to the gonads.
I dunno enough about Derek Brunson to make an educated guess. For all I know he could be another Francis Cormont.
---
Marcus Aurelius: Tell me again, Maximus, why are we here?
Maximus: For the glory of the
Empire, sire.
Baked, not fried... the healthy choice.
I want Brunson to win, he's a fantastic athlete and has good wrestling so he can very well win this fight, I hope the Jacare KO was just a sign of him getting careless and Jacare's much improved stand up as opposed to Brunson having a bad chin. Hopefully he pulls this one out.
---
2013 VIP FFL Champion
THE DRAGON RIDES AGAIN - 12/20/14
Machida - Alves - Cruz - JDS - Weidman - Condit - Pettis - Edgar - Cowboy - Dodson - Okami
Currently Active Users Viewing This Thread: 1

(0 members and 1 guests)
Posting Rules

You may post new threads

You may post replies

You may not post attachments

You may not edit your posts

---

HTML code is Off

---