FUEL TV to be re-branded FOX Sports 2.
---
Quote:
Fuel TV, which regularly hosts UFC programming and events, will be making a drastic change in 2013. They haven't been available to many households, but as part of the Fox network, Fuel will soon be re-branded as "Fox Sports 2". Here's Dave Meltzer over at F4WOnline.com talking about the change:

"In what has not been announced but will affect the future of UFC on television, it is believed that Fuel TV will be rebranded as Fox Sports 2. Fox Sports 1 will be the rebranding of what is now The Speed Channel. Sports Business Journal reported that an announcement of the new name for Fuel should come early next year, with a target date of the actual change being in August."

This change is an effort to get the channel into more homes which could directly help the UFC in the process, but Meltzer had some concerns:

"Once again this would be part of a move to get the channel into more homes, which would benefit UFC since so much of its programming has so little penetration. Still, itís a low rated station that as of yet isnít in a convenient spot on most cable and satellite systems. Serving the UFC audience is nice, but the benefit of TV to me is not as much serving the current audience, but in hooking new viewers and that is a very slow process, and on a station few watch with limited penetration, it really doesnít happen."

As they get into more homes, it will likely show an increase in viewership, which helps the UFC. The question remains though, are the numbers just more UFC fans having access to the channel, or more casual viewers being converted to the sport? Time will tell, but let's hope it's a combination of both.
http://www.bloodyelbow.com/2012/12/2...mming-mma-news
Hopefully this means it's coming to more homes, I have it and have had it since the entire FOX deal went down and I ABSOLUTELY LOVE IT, seriously they show UFC damn near 24 hours a day every day. Hope this gets it in more homes and they can spread it across the various FOX Sports channels to go with FOX and FX.
---
2013 VIP FFL Champion
THE DRAGON RIDES AGAIN - 12/20/14
Machida - Alves - Cruz - JDS - Weidman - Condit - Pettis - Edgar - Cowboy - Dodson - Okami
Still not going to help it get more viewers


Sent from my Samsung Galaxy S3
---
Think. It Ain't Illegal Yet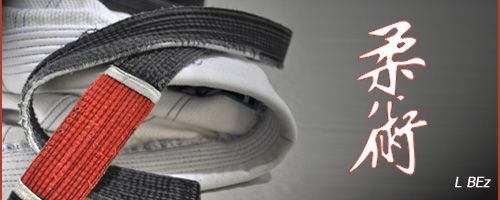 "Discipline Hurts Less Than Regret"
Yeah it's crazy.. I order almost every PPV... I think 45 of the last 50. And I don't get Fuel TV because my Cable company doesn't carry it... It's just crazy...
Quote:
Still not going to help it get more viewers


Sent from my Samsung Galaxy S3
Actually this should make a good bit of difference. First, if this change means more providers pick up the channel, of course there will be more viewers. Secondly, becoming a sports only channel it will be grouped with the other sports stations (ESPN, fox sports regional, etc) on the guide, as opposed to being buried on channel 735 next to the 24 hour sewing channel.
---
"Yeah, well, you know, that's just, like, your opinion, man."
Currently Active Users Viewing This Thread: 1

(0 members and 1 guests)
Posting Rules

You may post new threads

You may post replies

You may not post attachments

You may not edit your posts

---

HTML code is Off

---