Join Date: Jun 2009
Posts: 20,898
Ian McCall Thinks He Will Be a UFC Champion in 2013
---
Quote:

Ian "Uncle Creepy" McCall hasn't had his hand raised in victory since August of 2011. The UFC flyweight has also yet to win a bout in the Octagon and it's something that seems to be bugging him.

McCall spoke to MMA Junkie about how he's not happy with how things have played out in his career.

"I'm no longer happy with my career at this point," McCall said. "I need a win. I came to the UFC claiming to be world champion. Now I'm 0-1-1, and I'm definitely not happy about it."

"Uncle Creepy" entered the UFC's ranks as a clear No. 1 ranked flyweight. McCall held the Tachi Palace flyweight title and was a favorite to make it to the finals of the four-man tournament to crown a UFC flyweight champ.

McCall debuted against the future UFC Flyweight Champion Demetrious Johnson and engaged in two very entertaining bouts. Their first encounter was initially scored as a majority decision but was overturned to a draw after a scoring error had been found.

In the rematch, McCall was clearly overmatched and Johnson sailed to an unanimous decision victory.

McCall took some flak from the MMA community for his showboating against Johnson, something McCall has vowed to change.

"I'm going to prove to the world that I'm not just a show-off," McCall said. "I can actually win."

It will be tough for McCall to prove he can win against a very tough Joseph Benavidez in their scheduled contest at UFC 156. Benavidez lost to Johnson earlier this year and many believe the winner of Benavidez-McCall could be in line for a future title shot.

McCall doesn't seem to think that will be the case.

"People keep saying, 'Oh, you're going to get a title shot after this,'" McCall said. "I mean, think about it. Honestly, neither of us deserve it. I think Demetrious beat both of us. I would say maybe this one, if I win it convincingly, and then fight whoever else after this. Then maybe."

Although McCall believes he still has work to put in to get another crack at a UFC title, that doesn't mean he doesn't envision wearing UFC gold in 2013.

"I think I'm going to win that word title back in 2013," McCall said.
http://bleacherreport.com/articles/1...ampion-in-2013
I'm a big fan of this guy and hope that he gets another shot at the title in 2013. His second fight against Johnson was just not a good fight from him, don't know if Johnson was that much better or McCall had a bad night.
Noone can dispute the fact that their first fight was awesome and should've gone on for another round. I want another one
---

Join Date: Apr 2010
Location: Following The Path To Jesus Set By His Disciple Vitor Belfort
Posts: 5,111
He already lost twice to MM(worst supposed controversial dec ever) and will get flattened by Benividez.
---
I think he and benadivez will be a barn burner but he won't beat mm the guy is greased lightning. Mm looked slower and weaker for his flyweight debut but you could tell the cut his second fight was much easier and he returned to the form that made him a bw contender for the rematch.


Sent from my iPhone using VS Free
---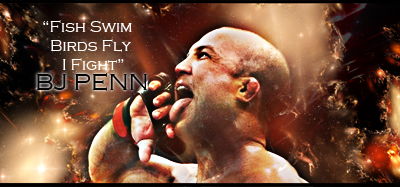 "If you get hit and it hurts hit him back you not knocked out yet."-Joe Doerksen
The Toxic Terrors (FFL)
Demetrious Johnson*Eduardo Dantas*Emanuel Newton*Will Brooks*Michael Page
Yeah, it's really, really weird thinking what might have been had he got that rightful fourth round or would have been able to stop Mighty Mouse.

I think Benavidez will KO him though, Mighty Mouse had him wobbled and Benavidez has much more power, winner of this should get Elliot and they can fight the winner of Mighty Mouse/Dodson vs. Cariaso/Moraga for the title.
---
2013 VIP FFL Champion
THE DRAGON RIDES AGAIN - 12/20/14
Machida - Alves - Cruz - JDS - Weidman - Condit - Pettis - Edgar - Cowboy - Dodson - Okami
Currently Active Users Viewing This Thread: 1

(0 members and 1 guests)
Posting Rules

You may post new threads

You may post replies

You may not post attachments

You may not edit your posts

---

HTML code is Off

---