You're not terribly important to me

Join Date: Jul 2010
Location: Sell me this pen
Posts: 15,507
Dana White UFC 155 Vlog day 2
---


Don't ask me who the retard asshole at the end giving his 155 prediction is because I haven't a clue
---
Jim Norton
Nick Dipaolo
Dave Attell
Dave Chappelle
Bill Burr
Joey Diaz
Colin Quinn
Bob Kelly
Rich Vos
Patrice O'Neal
Louis CK
What the ****?

Jalapenos are little bitch peppers. They are actually delicious to be honest, they have a nice taste and they are extremely mild, let alone one covered with chocolate.

Weakling.
---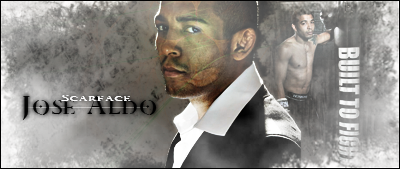 Lightweight
Join Date: Jul 2008
Location: Flint,Michigan
Posts: 1,806
So who knocked themselves out while cutting weight? Jalapenos aren't that hot, and the guy at the end of the video was the owner of DC shoes.
You're not terribly important to me

Join Date: Jul 2010
Location: Sell me this pen
Posts: 15,507
I didn't think they would be bad either, peri peri sauce in it's hottest level and real chilli can kick my ass.
---
Jim Norton
Nick Dipaolo
Dave Attell
Dave Chappelle
Bill Burr
Joey Diaz
Colin Quinn
Bob Kelly
Rich Vos
Patrice O'Neal
Louis CK
Bantamweight
Join Date: Jul 2010
Posts: 769
Hahaaha this tooth guys is as retarded as me and my friends. As soon as i saw that gum wall i thought someone should lick it for a couple of bucks :P

Dyrdek is a skateboarder with his own show. The dude is actually pretty funny. His bodyguard steals his show tho, he is the best!
Cool seing Ronda backstage being nervous and all that
Quote Nate Diaz: "I get Stockton'ed here" New word is born!
---
---
Last edited by Budhisten; 12-28-2012 at

07:53 AM

.
I always love these blogs for those little behind the scenes moments. Especially the stuff we never hear or see live, like Nate's post fight comments, Benson before the fight, and Ronda before she comes on stage. Awesome stuff, rep of course!
---
mad props: Toxic
Rob Dydrex is a little shit, and seriously? You can't even eat a jalapeno? Come on son...
---
2013 VIP FFL Champion
THE DRAGON RIDES AGAIN - 12/20/14
Machida - Alves - Cruz - JDS - Weidman - Condit - Pettis - Edgar - Cowboy - Dodson - Okami
Jalepenos aren't even in the top 15 of hottest peppers.

They aren't even as hot as Thai peppers(amazing on steak sandwiches) for God's sake.

And you could tell it wasn't even that hot because he wasn't even having physical sensations.


When I used to down Thai chili and especially partially pickled Habaneros, I would cough, nose would run a bit and it'd cause you to be slightly flushed(the Habaneros) if they were EXTREMELY hot.

I hope he's playing to the cameras and not just a bitch.
---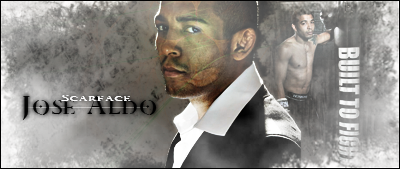 ---
Quote:
Cool seing Ronda backstage being nervous and all that
Fake, worst than Bones.
---
You just can not find good assassins these days!
I give this bitch a month before someone comes forth with better aim and does what must be done.
Currently Active Users Viewing This Thread: 1

(0 members and 1 guests)
Posting Rules

You may post new threads

You may post replies

You may not post attachments

You may not edit your posts

---

HTML code is Off

---