UFC 155 new broadcast team with Goldie taking time off
---
Goldberg out, Anik in:
Quote:
LAS VEGAS – The UFC will try out a new broadcast pairing on Saturday for UFC 155 – though that wasn't the plan until this week.
An illness will keep regular pay-per-view play-by-play voice Mike Goldberg at home, and Jon Anik will join analyst Joe Rogan in the broadcast booth.
UFC officials on Friday confirmed the change to MMAjunkie.com (
www.mmajunkie.com
).
UFC 155 takes place at MGM Grand Garden Arena in Las Vegas and features a main event heavyweight title fight between champion Junior Dos Santos and former champ and top contender Cain Velasquez.
Anik has been the UFC's "B team" play-by-play voice for the past year and calls the majority of the promotion's shows on FX and FUEL TV along with former contender and broadcast partner Kenny Florian. Goldberg and Rogan handle pay-per-view cards, FOX shows and other shows when circumstances dictate.
Anik, a former host of "MMA Live" on ESPN2 and ESPN.com, joined the UFC in a broadcast role in 2011. This past spring, he was the host of "The Ultimate Fighter Live" on FX. He also hosts "Ultimate Insider" on FUEL TV, which airs Tuesday nights following "UFC Tonight."
UFC 155 will be Anik's first pay-per-view opportunity with the UFC.
---
Join Date: Oct 2009
Location: UK... Where the sun never shines.
Posts: 11,557
This will be interesting.
This is going to be a disaster....
---
2013 VIP FFL Champion
THE DRAGON RIDES AGAIN - 12/20/14
Machida - Alves - Cruz - JDS - Weidman - Condit - Pettis - Edgar - Cowboy - Dodson - Okami
Bantamweight
Join Date: Sep 2011
Posts: 561
At least Goldberg speaks with some enthusiasm, and knows a few things about MMA. I find him to be hilarious, and him and Rogan are a great combo. Goldberg takes way too much hate.

Anik is monotone, and has no idea what the hell he's talking about.

Join Date: Jul 2012
Location: Glasgow
Posts: 16,154
Oh look, people complaining about the commentators. How new.

I like Jon Anik. He won't make it as good as Mike would but he's still a pretty solid commentator.
---
****.

Sent from my Samsung Galaxy S3
---
Think. It Ain't Illegal Yet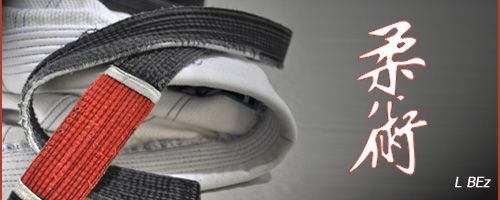 "Discipline Hurts Less Than Regret"
Now they say:
Quote:
(UPDATED at 6:10 p.m. ET on 12/28/12 to include clarification from UFC President Dana White that Goldberg is "taking time off" and is not missing UFC 155 due to illness, as originally reported.)
http://www.mmajunkie.com/news/2012/1...rogan-in-booth
So I went and changed the thread title.
---
It will be ok.
I watch on mute most of time anyway..
You're not terribly important to me

Join Date: Jul 2010
Location: Sell me this pen
Posts: 15,507
as the horse from ren and stimpy would say, no sir I don't like it. Why not ******* frank mir he's an excellent commentator or at least florian or couture not monotone and bad catchphrase anik.
---
Jim Norton
Nick Dipaolo
Dave Attell
Dave Chappelle
Bill Burr
Joey Diaz
Colin Quinn
Bob Kelly
Rich Vos
Patrice O'Neal
Louis CK
Currently Active Users Viewing This Thread: 1

(0 members and 1 guests)
Posting Rules

You may post new threads

You may post replies

You may not post attachments

You may not edit your posts

---

HTML code is Off

---