Fights to make after UFC 155.
---
UFC 155 was a terrific card for me. Miller vs Lauzon was awesome. What do you guys see in store next for the fighters that competed on the card?
Cain Velasquez
Overeem would most probably get the shot next if he wins against Bigfoot ( which he will ).
JDS
I say fight the winner of Struve/Hunt. The winner of that fight would probably be somewhere near the top 5. Struve would get a chance to prove whether he has improved or not, while JDS-Hunt would be what so many want to see.
Or Josh Barnett may be another option. (If Barnett wins his next fight on Jan 12)
Jim Miller
I really don't know who to match Miller up against. He loses against the elite, but manages to beat guys like Lauzon. Give him a fight against the loser of Pettis-Cerrone.
Another choice would be Dos Anjos. Dos Anjos looked like a beast against Bocek.
Joe Lauzon
NATE DIAZ! Lauzon didn't drop down much the rankings while Diaz got smashed by Henderson. FOTY candidate anybody?
Costa Philippou
Even though he stopped Boestch, I have to say it wasn't really that impressive. Boestch easily won the 1st round, and then broke his hand (during or before the fight?), got headbutted and then eyepoked in the 2nd.
I would match him up against Weidman to determine the next number 1 contender, but since they are training partners, a fight against Lombard sounds good as well.
Tim Boestch
Though I seemingly hated on him for what I thought was an "undeserved" fairytale streak, Boestch showed a ton of heart and won me over in this fight.
With that said, Belcher? Both are fairly even in the rankings, and it would prove who really deserves their place in the top 10.
Yushin Okami
Many feel that his fight against Belcher was boring, but I really liked his top control in this fight. Anyway, feed Okami to Weidman! I feel that Weidman is the next big thing in middleweight, and a fight against a stiff test in Okami would really serve to show how good Weidman is.
Alan Belcher
Boestch.
Derek Brunson
This guy needs to get cut by UFC, period.
Munoz-Brunson should happen. Munoz would beat this guy out of the UFC, while getting Munoz back on the win column.
Chris Leben
Leben should retire.
Eddie Wineland
I think wins over Jorgensen and Pickett should get him the title fight against the winner of Barao-McDonald.
Brad Pickett
Raphael Assuncao? Assuncao is on a decent 3 fight win streak and a win would net one into contendership status.
Erik Perez
I think the UFC wants to build up this guy to be their next Mexican star. I'd say give him Alex Caceres. I really like Caceres and he should give Perez a good fight.
What I personally would do is set up Perez-Jorgensen though. No more easy fights!
Jamie Varner
That split decision on his record is ugly man. What were the judges thinking...
Anyway, CRUICKSHANK! I want to see what Cruickshank is capable of. Beautiful double attack this guy has.
Melvin Guillard
I think it is pretty confirmed that this guy is not getting near a title shot anymore. Henry Martinez? One of them is getting knocked out for sure.
Todd Duffee
Dave Herman! Would be nice to see Duffee KO a few people.
---
Anderson Silva ♔
Aldo - Dos Anjos - Mayday - Weidman - Machida - Jones
Velasquez vs Jesus and Mohammed in a handicap match.
Bantamweight

Join Date: Apr 2009
Posts: 555
I don't think Brunson should be cut. He took the fight with just over a weeks notice.
Guillard should fight Stout or Gomi

Miller should fight the winner of Wiman/Grant

Lauzon should fight Dunham or Healy (if they sign him)

Pickett should fight Jorgensen

Erik Perez should fight Johnny Bedford

Jamie Varner Vs Mark Bocek

Okami I'd like to see him welcome Rockhold to the UFC.

Costa Vs Lombard

Duffee should fight Nelson or Kongo
Flyweight
Join Date: Jan 2011
Location: United States of Essex
Posts: 484
Chris Cariaso vs Jussier Formiga
John Moraga vs Darren Uyenoyama
Leonard Garcia vs Cody McKenzie
Max Holloway vs Steve Siler
Phil De Fries vs Shawn Jordan
Todd Duffee vs Pat Barry
Michael Johnson vs John Makdessi
Myles Jury vs Tim Means
Melvin Guillard vs Sam Stout
Byron Bloodworth vs Dustin Pague
Erik Perez vs Johnny Bedford
Brad Pickett vs Scott Jorgensen
Eddie Wineland vs Raphael Assunção
Chris Leben vs Karlos Vemola
Derek Brunson vs Cezar Ferreira
Alan Belcher vs Tim Boetsch
Yushin Okami vs Costa Philippou
Joe Lauzon vs Yves Edwards
Jim Miller vs Jamie Varner
Junior Dos Santos vs Bigfoot/Overeem loser
Cain Velasquez vs Bigfoot/Overeem winner
Brunson needs to be cut? lmao He's a fine prospect who suffered from octagon jitters.

Cain Velasquez vs. Overeem/Bigfoot winner
Junior dos Santos vs. Overeem/Bigfoot loser
Jim Miller vs. Jamie Varner
Joe Lauzon vs. Michael Johnson
Yushin Okami vs Costa Philippou
Tim Boetsch vs. Alan Belcher
Derek Brunson vs. Francis Carmont
Chris Leben vs. Tom Lawlor
Eddie Wineland vs. Renan Barao/Michael McDonald winner
Brad Pickett vs. Mike Easton
Erik Perez vs. Scott Jorgensen
Byron Bloodworth vs. Jeff Houghland
Melvin Guillard vs. George Sotiropolous
Myles Jury vs. Mac Danzig
Todd Duffee vs. Matt Mitrione
Phil De Fries vs. Travis Browne
John Moroga vs. Demetrious Johnson/John Dodson winner
Chris Cariaso vs. Yasuhiro Urushitani
Leonard Garcia vs. Nam Phan III
Max Holloway vs. Antonio Carvalho
---
2013 VIP FFL Champion
THE DRAGON RIDES AGAIN - 12/20/14
Machida - Alves - Cruz - JDS - Weidman - Condit - Pettis - Edgar - Cowboy - Dodson - Okami
After just reading Overeem's idiotic twitter comment he should fight JDS next after Silva, the winner then earns the title shot against Cain.
I am disgusted by how many people want Brunson fired. The guy took the fight on the 19th. Now stop and think about that training partners and coaches are gone for Xmas, you really don't have a camp. He likely ran on the tread mill watched a little tape and stepped into the cage. He did that and WON, Brunson should be commended not condemned, should the fight have ever been on the main card? No, everyone should have been able to see on paper that Brunson was gonna be able to wresltef*** Leben and that he wouldn't have the tank to even try and do any damage due to the short notice.
---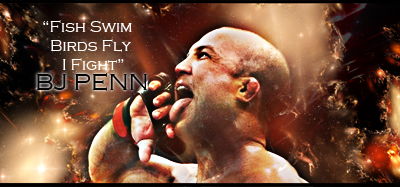 "If you get hit and it hurts hit him back you not knocked out yet."-Joe Doerksen
The Toxic Terrors (FFL)
Demetrious Johnson*Eduardo Dantas*Emanuel Newton*Will Brooks*Michael Page
Quote:
He did that and WON
If you call that 'winning' we can't help you.
Quote:
If you call that 'winning' we can't help you.
He beat Leben. I think your grossly underestimating how much it takes to do that on such short notice.
Cain - Werdum or Overeem
JDS -BigFoot or Barnett
Jim Miller vs Pat Healy
Joe Lauzon - Josh Thompson
Okami - Phillipou
Boetsch - Roger Gracie or Tim Kennedy
Dereck Brunson - Riki Fukuda
Chris Leben - Tom Watson
Jamie Varner - Khabib Nurmagomedov
Melvin Guillard - Mark Bocek
Tod Duffee - Roy Nelson
---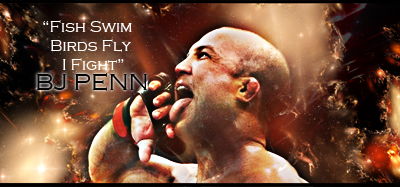 "If you get hit and it hurts hit him back you not knocked out yet."-Joe Doerksen
The Toxic Terrors (FFL)
Demetrious Johnson*Eduardo Dantas*Emanuel Newton*Will Brooks*Michael Page
Currently Active Users Viewing This Thread: 1

(0 members and 1 guests)
Posting Rules

You may post new threads

You may post replies

You may not post attachments

You may not edit your posts

---

HTML code is Off

---