You're not terribly important to me

Join Date: Jul 2010
Location: Sell me this pen
Posts: 15,507
See miesha is pretty damn hot and all but her opinions are so mind numbingly stupid and bad all the time it nearly negates said hotness and skill. I don't think I would take grappling advice from anyone who gets there arm broken in 1 minute by a one trick pony anyways.

also obligatory
---
Jim Norton
Nick Dipaolo
Dave Attell
Dave Chappelle
Bill Burr
Joey Diaz
Colin Quinn
Bob Kelly
Rich Vos
Patrice O'Neal
Louis CK
I'd take Miesha Tate's back if you know what I mean.
---
2013 VIP FFL Champion
THE DRAGON RIDES AGAIN - 12/20/14
Machida - Alves - Cruz - JDS - Weidman - Condit - Pettis - Edgar - Cowboy - Dodson - Okami
Well I'm not sure if the RNC was as easily available as Tate was making it sound. Ultimately what I gathered from those tweets (I assume they were) is that she thinks Cain should have finished a fight he dominated so handily... a point I completely agree with.

However, I'm pretty far from a position to know what Cain can and can't do... and frankly, so is she.
It is an opinion. You know, like the ones posted here on a daily basis.

She does fight for a living. Which can't be said about those who frequent here. And for the record, Men have made similar statements. Why are they not quoted, and why not their opinions belittled?
Things look a little different in the octagon than they do from the TV screen, if the RNC was there his corner would be telling him whats there.. I still don't get why people use twitter to blast people, but I dont get twitter altogether ...
Banned
Join Date: Jun 2012
Location: Manchestoorrrrrrr
Posts: 1,469
I'll show her my anaconda choke.
Amateur
Join Date: Nov 2010
Posts: 122
i´ve read tate´s tweets and read a few posts, where they claim cain could have finished jds. IF cain could have finished him, he would have done so. Let´s not make this any harder then it is. If anyone is in a fight, they do not and i repeat, they do not let their opponent of the hook.

the most common repeated excuse, for cain not finishing jds, was and still is that cain feared punching himself out. Well if he couldnt finish because of that, he couldnt finish him, period. The reason could also be jds chin, his defensive grappling etc. It Does not matter what the reason was, the only thing that matters is, if he could have finished, he would have finished, but he couldnt.
I really don't see the issue with one professional critiquing another, hell were was this out cry when Rhonda did the same thing to GSP?
---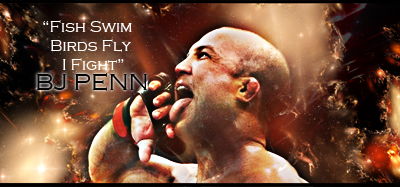 "If you get hit and it hurts hit him back you not knocked out yet."-Joe Doerksen
The Toxic Terrors (FFL)
Demetrious Johnson*Eduardo Dantas*Emanuel Newton*Will Brooks*Michael Page
Currently Active Users Viewing This Thread: 1

(0 members and 1 guests)
Posting Rules

You may post new threads

You may post replies

You may not post attachments

You may not edit your posts

---

HTML code is Off

---