Megaweight

Join Date: Apr 2006
Location: Everett, MA
Posts: 5,961
Why Isnt Kenflo Gonna Fight Sherk??
---
I HEARD HE TURNED DOWN THE FIGHT WITH HIM...IS HE AFRAID OR SOMETHING?? IT WAS SUPPOSED TO BE FOR THE TITLE RIGHT?? I DONT UNDERSTAND WHY A FIGHTER WOULD TURN DOWN A TITLE SHOT UNLESS HE FELT HE HAD NO SHOT..SHERK WOULD HAVE TOOLED KENNY BUT STILL..IF UR A REAL FIGHTER U NEVER TURN DOWN A TITLE SHOT..NO WAY
---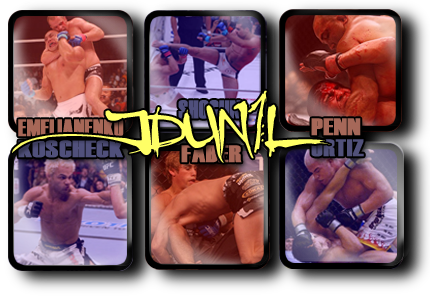 Mancrushes
1.Shogun
2.BJ
3.Fedor
4.Kos
5.GSP
Im in Porno's
He is afraid I can imagine. Why else would he turn down a shot like this? I guess hes afraid and doesn't want to be killed because Sean Sherk would be really good for 155 pounds.
Everyone is scared of sherk. He dominated at 170lbs. That's impressive when your really 155. He's a monster.
Quote:
Regarding Sean Sherk/Lightweight Title fight . . .

I am taking time off to rest from a nagging back injury that has bothered me since I injured it in March. I want to make sure that is 100% before I even resume training again. I have been training hard since January and my body needs a few weeks to rest and recover.

I just want to make it very clear that I NEVER backed out of a fight with Sean Sherk. I agreed to fight Sean Sherk in what was supposed to be October or November. (every 3-4 months is typical for a UFC fighter). Sean Sherk has not fought since UFC 59 which was on April 15th, 3 months ago. That would make it over a 5 month span between fights for him. That is quite a nice rest for Sherk. I just fought two weeks ago against a completely different type of opponent.

I hear a lot of criticism coming way because people think I dropped out of the fight or think that I think I am not ready. I know I will fight Sherk eventually and I know I will beat him. My skills are where they need to be now to fight him and beat him. Asking for another month to recover and rest is not out of line.

However . . . not sure many people have trained for any type of professional event before. Not many people have ever trained for any type of a fight before let alone a championship professional UFC fight before. It takes preparation, timing, strategy and workouts preparing you to peak for the fight. If you are a professional fighter and not just some guy who hops off a bartstool to fight anyone at anytime, you take time and plan your workouts and strategies. With everything I have going on, it would give me less than a month to prepare for Sherk. I would not do this against Joe Karate guy let alone Sean Sherk. Sherk gets 5 months between fights and I barely get 1 month to really properly train. That is an advantage that you will not see any smart fighter give to anyone. You never see high level pro boxers take fights on short notice. They rarely fight more than once a year nowadays.

I want to fight the best and Sean Sherk is considered one of the best. I have never been shy to any challenge. I was competing in older age groups in soccer since I could walk and so I could be a better player. I was competing against BJJ black belts after a year and half of training in BJJ. I fought a much larger Drew Fickett who had a record of 25-2 after only 3 MMA fights. I competed on the Ultimate Fighter Season 1 at 185 pounds (two weight classes above my own weight) with only 4 MMA fights under my belt.

I have never been one to be afraid of anyone or any challenge. I do this to be a better fighter and person. I stand by my word that I do want to fight the best at 155 lbs. But as a professional fighter, I must listen to my management and make sure that I am healthy before anything else. I am excited to be able to fight the great fighters in the best MMA organization in the World (The UFC) in the lightweight class like Pulver, Sherk, Edwards, Homonick, Stevenson etc . . . and I will continue to work, train, fight and act like a professional fighter.

Thank you,

KF
.....
Shaping up to be an awesome division. Can't see past Sherk dominating it though..
---
Chuck Lidell has been giving some interviews for speciliazed magazines and says you're a complete fighter, but he'll knock you out. What do you have to say about that? Babalu - The only blow he'll give are three little ones on the floor.
Thanks for posting that smash, I guess that explains it.
---
Q: He(Wanderlei Silva) said he's really looking forward to fight you in the finals.

A: (Mirko CroCop) Thats his problem.
Megaweight

Join Date: Apr 2006
Location: Everett, MA
Posts: 5,961
o wow..thanks smash!
---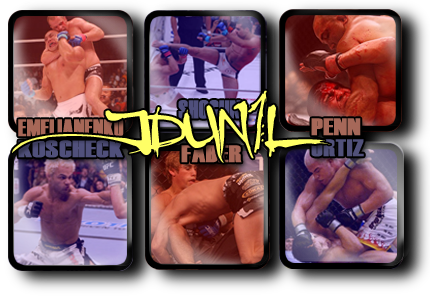 Mancrushes
1.Shogun
2.BJ
3.Fedor
4.Kos
5.GSP
Im in Porno's
i heard it was for money reasons
MMA Fanatic
Join Date: Jul 2006
Posts: 68
I like Florian's honesty and he seems like a new breed of fighter. Less trash talk more quiet and more action/training oriented.
Currently Active Users Viewing This Thread: 1

(0 members and 1 guests)
Posting Rules

You may post new threads

You may post replies

You may not post attachments

You may not edit your posts

---

HTML code is Off

---