Thanks for the PM, bro. I updated my post.
---
Rookie Hammer Squad 2015
Frankie Edgar - Dominick Cruz - Jorge Masvidal - Cat Zingano - Holly Holm
MMA Fanatic
Join Date: Oct 2011
Location: Redfern
Posts: 19
most strikes - barboza
most tds - nurmagomedov
fotn tavares khabib
kotn barboza
sotn sarafian


Join Date: Jan 2013
Location: Canada's East Coast
Posts: 1,487
Most Strikes landed - Diego Nunes
Most Takedowns - CB Dolloway

FOTN - Vitor Belfort vs. Michael Bisping
KOTN - Edson Barboza
SOTN - Yuri Alcantara
---
The poster formerly known as Cowgirl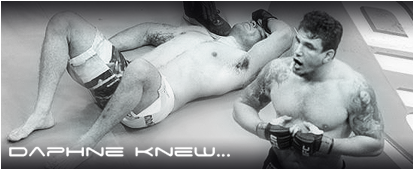 Thanks to Killz for the great sig!


Join Date: Jul 2012
Location: Glasgow
Posts: 16,157
What's the official line up at now? I don't want to send in my picks before I know the full undercard you know.
---
Okay ladies and gents the card has been changed a little.

It appears that Prado is not on this card anymore. Barboza also has a change of opponent.


Main Card

Belfort vs Bisping

Sarafian vs Dollaway

Gonzaga vs Rothwell

Tavares vs Nurmagomedov
Prelims

Castro vs Vieira

Markes vs Craig

Nunes vs Lentz

Barboza vs Martins

Trinaldo vs Keith
---

Lands the most strikes - Michael Bisping
Lands the most TDs - Ronny Markes
Wins FOTN - Diego Nunes V Nik Lentz
Wins KOTN - Ben Rothwell
Wins SOTN - Milton Vieira

Join Date: Jul 2012
Location: Glasgow
Posts: 16,157
KOTN: Vitor Belfort
SOTN: Francisco Trinaldo
FOTN: Barboza Vs Martins
Most Takedowns: Khabib Nurmagomedov
Most Punches: Edson Barboza
---
1. Edson Barboza
2. Andrew Craig
3. Nunes/Lentz
4. Vitor Belfort
5. Gabriel Gonzaga
Dropped this thread on my bookmarks tool bar for later
---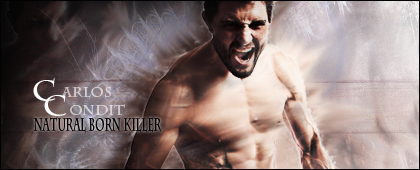 2012 FFL WINNER
CPL RECORDS
UFC 56-32-3 Strikeforce 10-4
Currently Active Users Viewing This Thread: 1

(0 members and 1 guests)
Posting Rules

You may post new threads

You may post replies

You may not post attachments

You may not edit your posts

---

HTML code is Off

---