Quote:
Originally Posted by
GrappleRetarded
View Post
Yea, let's just forget about Junior being hailed as having arguably the best take down defense in the entire sport before the fight.

So, Cain Velasquez missed quite a few take downs on JDS, where as in all of his other fights he would complete them with ease. Might have some thing to with the fact that he was fighting a guy called Junior Dos Santos, the dude that never gets taken down, ever.

brb criticising Cains wrestling skills
brb dumping Brock Lesnar onto the mat with a casual single leg take down
Redfield?
---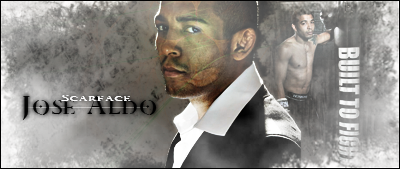 Banned
Join Date: Jun 2012
Location: Manchestoorrrrrrr
Posts: 1,469
Quote:
I'd love to see a rematch, and I do think JDS could prevail in it.

JDS was crushed by the 1st round right hand, and never recovered from what I could see. You could see it in his eyes. Yet he still was able to keep the fight standing for the most part and never got knocked down again. Cain scored a few takedowns, but never was able to keep him down, and never could take him down consistently and never did much damage on the ground. There were a lot of stuffs which is interesting considering how staggered JDS was. The guy was just out of it, yet survived the rest of the fight, minimizing damage.

In the next fight I do see JDS able to keep the fight standing even more effectively, and punch much more effectively.

BTW, these two fights remind me a lot of the Liddell Couture fights.
If you mean JDS minimized damage by standing there like a log thus letting Cain tee off on him for 20+ minutes then I completely agree with you.
Quote:
Aw come on. I know Cain won, but let's not kid ourselves. JDS was a staggered mess after that first punch, and yet survived and was never in any serious trouble again. Had he been he wouldn't have survived. Even the hard punch in the 3rd didn't knock him down.

Cain didn't come close to finishing him, from what I could see. I think people may have thoughts so, seeing JDS out of it the way he was, but that was just carried over from being crushed in the first.

I highly doubt we'll see Cain land that over hand right in the 3rd fight. If not, I can see JDS prevailing, stuffing takedowns and landing shots backing up. A clear eyed JDS is a very different fighter. Then again, a staggered crushed JDS isn's so bad either! It's almost like he was blind fighting some kind of brail system. I don't know how the heck he survived.
Dude, I was simply pulling you up on your use of the term "minimizing damage". JDS was a swollen mess at the end of the fight. If that's what you call minimal damage then im not sure what more I can say.
Banned
Join Date: Jun 2012
Location: Manchestoorrrrrrr
Posts: 1,469
Quote:
brb minimizing damage
brb acknowledging use of brb greatness
brb brb
Light Heavyweight
Join Date: Feb 2009
Posts: 3,059
Quote:
Originally Posted by
GrappleRetarded
View Post
Why do people keep mentioning how the initial over hand right basically won Cain the rest of the fight when JDS himself said immediately in the post fight interview that the shot was no big deal because he gets hit like that all the time in training.

brb JDS is a liar
Honestly I don't get why people are in denial about this. Fighters say all kinds of things. But anyone watching the fight can see what happened to JDS after taking that shot. It knocked him down and dazed him and he was never the same.
Honestly, does anyone sane really deny this?
Cain won the fight, but the big punch is why. Just as the big punch won it for JDS the first fight. Seeesh, defensive even in victory.
---
Last edited by Calminian; 01-02-2013 at

10:11 PM

.
Light Heavyweight
Join Date: Feb 2009
Posts: 3,059
Quote:
brb minimizing damage
I guess what your saying is this punch was more effective than the 1st round knock down punch, but I don't see how this makes any sense. If you stagger a guy and then get a shot in on the ground, how does that prove the big punch didn't work?
I never said JDS never took another punch, I merely said he brilliantly avoided any real damage for the rest of the fight while staggering around like a drunken sailor from that one punch. I'm sorry if that kind of win isn't enough to satisfy you. I mean I though Cain did great considering how good JDS is, even fighting blind. Basically, after the first rough Cain was trying to finish and drunk guy, and couldn't do it.
---
Last edited by Calminian; 01-02-2013 at

10:23 PM

.
yea I said he was to muscled up which cost him speed, mobility and cardio. slim down, stay off the cage, keep the fight in the middle and learn to sprawl like Chuck.
That fight really opened my eyes to how lethal and ruthless Cain's pace is. (I knew he was fantastic but that performance really was above and beyond).

That big first punch that landed on JDS was definitely the beginning of the end. He couldn't recover and mount and sort of offence towards Cain. I know some of Cain's TD's look telegraphed, but that pace wore on Junior to the point where he dropped his hands.... well the rest is history, brilliant game plan. On a side note, did that punch actually break Junior's jaw or was that rumours floating around? It would make total sense why he couldn't gather his bearings for the next 4 rounds.

I'm all for a rematch down the road, but that would mean JDS would have to win 2-3 convincing fights and that's also assuming Cain doesn't lose to Reem.

Like both Cain and JDS, I did pick Junior to win 2nd Rd TKO and was proven wrong. They're both two different fighters, now Junior has to pick himself up and go down the road to redemption.
---
R.I.P. PRIDE FC

Fedor-Shogun-Overeem-Cro Cop-Silva-Gomi-Henderson-Jackson

2014 NPFFL

Jon Jones . Travis Browne . Demian Maia. Cain Velasquez. Fabricio Werdum
---
Last edited by Big_Charm; 01-02-2013 at

10:41 PM

. Reason: **
Currently Active Users Viewing This Thread: 1

(0 members and 1 guests)
Posting Rules

You may post new threads

You may post replies

You may not post attachments

You may not edit your posts

---

HTML code is Off

---