Learn to move off line don't go straight back. Learn to have some offense moving backwards and throw a jab that will actually stop someone from coming in.

When Cain just took the straights to the body and kept walking after him JDS panicked.

Also set your ******* feet and stop the guy. When Cain locked up with him got him down but couldn't hold him JDS refused to set his feet and deal some punishment he just kept retreating trying to avoid a clinch. If he had set up and made Cain earn stepping in that fight would have gone differently. He just gave up all of his territory didn't work to the center of the cage and got out maneuvered until he was basically already standing against the cage.

Sent from my Samsung Galaxy S3
---
Think. It Ain't Illegal Yet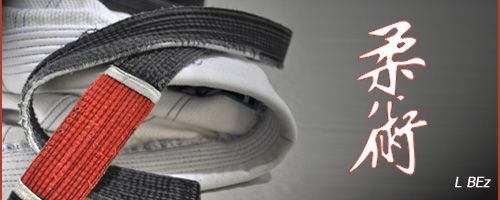 "Discipline Hurts Less Than Regret"
1) Cardio
2) actually punish TD attempts (uppercut, knee, whatever)
At any rate, I feel that if both these guys are on top of their game, they each win 50/50 fights against each other. Love 'em both.
As the other posters said, he simply must not go backwards in a straight line. He should work on angles, and circling away.

Stay off the fence. He needs to keep the fight in the middle of the octagon, and he absolutely needs to control the distance. If Cain rushes to close that range, circle out while jabbing and reset in the middle.
That's where he's most effective with his boxing-style strikes.

Be very active with the jab; don't let Cain get confortable, and make him pay for rushing in.

It also appeared to me that Cain was doing too much damage while on top for JDS to implement any sort of offensive BJJ, and I suspect that wouldn't change in any potential future rematch.
So forget the BJJ; train footwork, distance, a nice long/busy jab, and keep working on that defensive wrestling.

I'd like to see 'em go at it again.

.
Use the jab more. Make Cain pay for constantly charging in. A quick jab then move. Rinse and repeat. Don't need to finish Cain with the jab. Just make Cain think twice about coming forward & give himself some offense to build off of.

Cain did a good job of cutting off the ring/cage & moving diagonally in the way Diaz might have in the Condit fight. JDS moved constantly backwards in the early rounds. Too predictable. He may have been served well in coming forwards once in awhile and feinting/threatening as if he's committing to something to make Cain think twice.

I think JDS tried too hard to avoid being taken down and having his back against the cage with Cain in the clinch. He needs more confidence in his ability to hang in those areas & some type of offence for those circumstances & to not be afraid of being put in those situations. He's approaching things more like a boxer fighting in MMA than an MMA fighter?

Eh. Clueless really. I think Cain may really have done a good job of cutting off the cage though. The ppl who complain about ppl who throw punches and run might want to take a look at how Cain didn't go straight forward & how he might have been able to nullify JDS' movement that way.
I got a better one. Hit him harder, earlier.
Quote:
I got a better one. Hit him harder, earlier.
True but he's going to have to do some other things effectively in order to able to do that again.
Banned
Join Date: Sep 2012
Location: West Germany
Posts: 174
Hola from Mexico.

I think JDS cannot compete with Cain for cardio. No matter how good JDS cardio gets, Cainīs will be a step ahead because wrestling cardio will beat striking cardio.

JDS needs to make Cain pay more for takedown attempts, hurt him, get him uncomfortable about shooting in. Sprawl and brawl. I still believe JDS is a better striker than Cain, but I think that he needs to respect his striking and cardio if he is going to beat Cain.

That said, JDS has nothing for Cain. Most brazillian fighters in the UFC donīt like to get pressured, accept for Lyoto Machida and Anderson Silva. They get all scared when it is not them doing the hitting.

I do believe Cain can be the next Fedor. He is destroying everybody and making them look dumb for stepping into the cage with him.

Viva la rasa Cain!
He needs to be the aggressor. Cain's game is relentless, varied pressure. If JDS does the same and just tries to counter, he'll be spending most of the fight defending TD's and getting back to his feet, which makes it extremely difficult to get any sort of striking going not to mention allows Cain to surprise him with strikes because he's always worried about going for a ride.

With that sort of intensity and wrestling, it will be difficult for him because he's predictable. You never know whether Cain is going to punch you in the face, take you down, pin you against the cage or a combination of all the above. How do you fight against that? Do what Cain did, pile on the pressure and hurt him before he has a chance to get going.

JDS would be better of wading in throwing bombs and just accept that takedowns will come, because to his credit he is impossible to keep down. Cain will be far less willing to exchange if JDS is being really aggressive and hurting him.

Then he needs to hope Cormier drops to LHW because he would be as problematic.
Currently Active Users Viewing This Thread: 1

(0 members and 1 guests)
Posting Rules

You may post new threads

You may post replies

You may not post attachments

You may not edit your posts

---

HTML code is Off

---