Your Opinion.. What does JDS need to do in the rubber match?
---
Assuming he doesn't eat another Bomb, what do you think JDS strategy should be for the next fight?

I feel using his Jitz is a bad idea.. even in zombie mode he was always able to get back to his feet. Now Cain never put the hooks in, never flattened him out, never really went for subs, but it was painfully obvious that if he had tried he probably could have sunk something in and ended the fight.

Cains immediate pressure took JDS out of his element, he never came forward with his usually explosive offense. he never had a chance to find his range. Cain made some very effective adjustments in his striking, mostly head movement and pressure.. but Cain still had holes in his game that JDS failed to see and capitalize on. A well placed knee could have changed the whole fight. however JDS looked for the Thai clinch several times but always got shut down and underhooked before he could throw any knees, this is just one example of how Cain simply outclassed him in grappling.

considering JDS was always able to get back to his feet eventually, i think his game plan should be much the same except that he should focus on keeping his hands up rather than his "defend the takedown at all costs" strategy.

if he never gets caught with a bomb, and keeps getting back to his feet he is much more likely to land a bomb of his own.

i feel like he must have had an adrenaline dumb after the first takedown because only 3 minutes into the fight he was seriously slowing down.. an adrenaline dumb would also explain why he started gaining back some pep in his step in the 4th and 5th rounds. But some of that may be due to the part where Cain punched himself out during the first 3 rounds.

JDS seriously underestimated Cains striking. he was too concerned with the takedowns and basically forgot that Cains striking, while not as fast and explosive as his own, is actually more technically sound. (at least in this fight) Plus Cain showed to have some serious power when he loads up on his shots.

P.S. i was rooting for Cain and i think he will take the next fight, i just think it will be a much closer fight if JDS makes the right adjustments...
---
Last edited by dsmjrv; 01-02-2013 at

11:29 PM

.

Join Date: Jul 2012
Location: Glasgow
Posts: 16,119
Only a few things really. Work on his cardio, protect himself from punches, and counter whenever he gets the chance.
---
Megaweight
Join Date: Mar 2007
Posts: 5,499
There were a few missed opportunities that I think if he can capitalize on he could possibly have changed the outcome of the fight.

1) Punish TD attempts - A lot of the early TD attempts were nothing more than a ploy to get him to think about the TD's, square up his hips and drop his hands. When Cain is sprawled out on the ground due to a missed TD he just walked away. Take a free shot at his side with a kick, throw a punch, something. Cain got those TD "attempts" completely free.

2) Boxing defense - This is something he actually has always been pretty poor at, just he was good enough to keep everyone at range. He isn't Anderson Silva, he isn't going to matrix dodge punches. He needs to keep his hands up, the more Cain is trying to bring them down the more they need to be up.

3) BJJ - Apparently he is good at it, he needs to know when to try and stand and when to pull guard and go for subs. He completely abandoned this portion of the game and gave Cain free top control.

I'm not saying he would win, but if he did those 3 things he could have at least made Cains job harder. I also didn't list cardio but I don't think it needs to be said.
I learned a couple things from this fight. One is JDS is not the best boxer in the UFC. He has horrible head movement. He doesn't know how to roll with punches very well or even dodge them. Also his footwork is very sloppy. He might have a good jab, a nasty uppercut and a mean overhand right. But when you pressure him, he doesn't know what to do.
Banned
Join Date: Jun 2012
Location: Manchestoorrrrrrr
Posts: 1,469
What's an adrenaline dumb?
Amateur
Join Date: Jan 2012
Posts: 131
in my opinion what made JDS lose to Cain beside Cain's awesome performance is that JDS didn't respect Cain on the feet. the first two minutes of the fight Cain was shooting for the takedown and Jds was defending it perfectly but he didn't strike yet, until Cain gave JDS the punch that dropped him, and since then the fight was over.

so what should JDS do ? he has to respect cain's boxing and improve his cardio, and i think he will get his belt back
Punish the takedown attempts and punish them hard. Knees on the shoot-in and clinches were already mentioned and that's a good start, but more can be done.
There were several times when Cain ended up on his knees or sprawled out on the mat after a failed takedown, and every time that happened JDS backed off and let Cain back to his feet to do it all over again. Instead, he needs to punch & knee him while he's down and keep hitting him as he tries to get back to his feet.
The next big one is staying the hell off the cage. There were several times where JDS backed himself right into the cage and then got clinched, dirty boxed, and taken down by Cain. The cage is not your friend, JDS needs to use more sideways movement to keep the center of the cage and stay off the fence as much as possible.
One more useful tool would be taking a page from the Chuck Liddell book and get comfortable with striking while backing up, and also striking with power while on the retreat. JDS, much like CroCop, is stuck on the defensive if you can pressure him and make him back up. He doesn't have the tools to counter that pressure and depends on retreating until he creates enough distance to reset and get back on the offensive. Fix that hole and JDS won't have to keep backing up so much, helps him stay off the fence and lets him start countering a lot faster.
Then there's general tightening up of the boxing game and better footwork to setup his punches. He needs to get out to the side more so he rip his punches in on better angles. I saw a few chances where he could've used the
Mike Tyson shift
to really rip some punches in, but instead he backed straight off and tried to reset.
I think he needs to throw that body shot more its the only thing he had luck with, and the he had luck early defending the TD but I think the first TD Cain goes for he needs to try and counter with a big dirty knee or upper cut, even if it doesn't land and he gives up the TD at least it gets Cain uncomfortable about shooting.
---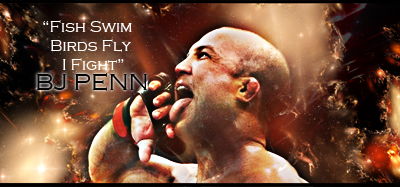 "If you get hit and it hurts hit him back you not knocked out yet."-Joe Doerksen
The Toxic Terrors (FFL)
Demetrious Johnson*Eduardo Dantas*Emanuel Newton*Will Brooks*Michael Page
You're not terribly important to me

Join Date: Jul 2010
Location: Sell me this pen
Posts: 15,483
bring cardio
---
Jim Norton
Nick Dipaolo
Dave Attell
Dave Chappelle
Bill Burr
Joey Diaz
Colin Quinn
Bob Kelly
Rich Vos
Patrice O'Neal
Louis CK
Solid uppercut as Cain shoots in.
---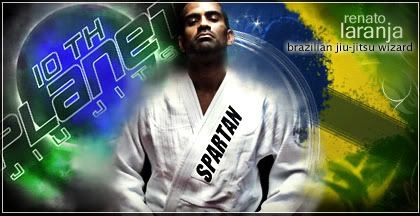 "You have a big word for a guy who don't have a gi right now." - Renato Laranja
Currently Active Users Viewing This Thread: 1

(0 members and 1 guests)
Posting Rules

You may post new threads

You may post replies

You may not post attachments

You may not edit your posts

---

HTML code is Off

---