Jon Fitch on Nick Diaz & GSP and matchup with Demian Maia.
---
Fitch is a good guy, I hope Maia chokes him though.
& a funny comment from youtube:
Quote:

Jon Fitch is a boring fighter, but "broke Fitch" is one of the most exciting prospects in MMA and an all-time great.

Let's hope he stays short on money for a while.
---

Fitch's dog recently died.

So it won't be Broke Fitch this time, it'll be Broke Fitch Without A Dog.

RIP Brick Top Fitch, imagine if this turns into Broke Fitch vs. K1 Maia.
---
2013 VIP FFL Champion
THE DRAGON RIDES AGAIN - 12/20/14
Machida - Alves - Cruz - JDS - Weidman - Condit - Pettis - Edgar - Cowboy - Dodson - Okami
Heavyweight

Join Date: Sep 2007
Posts: 3,705
I'm pulling for Fitch this fight. He's had it pretty rough the last couple of years, especially with him not being one of Dana's favourites. For the most part, I've always enjoyed a Fitch fight, but I like the technical aspect of fights, as much as I do some of the slug fests.
Damian has been trying to use his BJJ lately. Both of these guys will want to go to the ground. Should be a good fight. I have Fitch by a 3 round ground war.
You're not terribly important to me

Join Date: Jul 2010
Location: Sell me this pen
Posts: 15,507
poor fitch's dog, but I still want maia to sub him. He can't be too broke after he got fotn paycheck for the 2nd time in his last fight. First time was when GSP beat him silly
---
Jim Norton
Nick Dipaolo
Dave Attell
Dave Chappelle
Bill Burr
Joey Diaz
Colin Quinn
Bob Kelly
Rich Vos
Patrice O'Neal
Louis CK
Banned
Join Date: Aug 2010
Location: Idaho
Posts: 2,848
Can't wait for this fight. Maia has looked like a monster lately but Fitch looked really solid agaist Erick Silva. If Fitch fights pissed off like he did last time against Silva, I see few people who could give Fitch problems.

I'm thinking Fitch takes a close decision. The winner of this fight should get a number one contender fight with the Condit/MacDonald winner.

Join Date: Jul 2012
Location: Glasgow
Posts: 16,157
I really like Fitch after the Silva fight, but I'm rooting for BJJ offence in this one.
Quote:
Originally Posted by El Bresko
Fitch is a good guy, I hope Maia chokes him though.
Only in MMA
---
Saying I'm excited for this matchup is probably my biggest understatement of the year so far. Fitch may very well be the hardest man to submit at 170 and Maia is undoubtedly the best submission artist not only at 170 but perhaps lb for lb the best on the entire UFC roster.

Unstoppable force vs Immovable object here. Lets go!

However if it turns into a stand up fight, god damn it'd be dissappointing.

My money is on Fitch but this match up is waaaay too close for me to ever really gamble on it!
War Maia!! Squeeze his head till it pops!
---
D. Cerrone | R. Souza | F. Werdum | R. MacDonald | M. McDonald | D. Maia | J. Mein | C. Condit
M. Coenen | S. Kaufman | A. Davis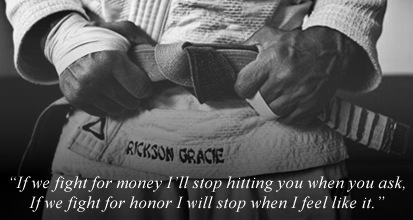 Currently Active Users Viewing This Thread: 1

(0 members and 1 guests)
Posting Rules

You may post new threads

You may post replies

You may not post attachments

You may not edit your posts

---

HTML code is Off

---