View Poll Results

: Which UFC Champion is most likely to lose in 2013?

Cain Velasquez
11
17.74%
Jon Jones
2
3.23%
Anderson Silva
0
0%
George St. Pierre
1
1.61%
Benson Henderson
8
12.90%
Jose Aldo
12
19.35%
Dominick Cruz
6
9.68%
Renan Barao
5
8.06%
Demetrious Johnson
16
25.81%
Ronda Rousey
1
1.61%
Voters: 62. You may not vote on this poll
Which UFC Champion is most likely to lose in 2013?
---
To keep with trend of 2013 predictions, which UFC Champion is most likely to lose in 2013? I guess we can include both Cruz and Barao. I'll try to make it a poll but last time I tried that I failed.
Jose Aldo. Cain may lose but doubtful. JBJ, GSP and Silva won't lose. Benson won't fight unitl after Aldo. Not sure when or if Cruz will be back.
---
Watch The Trews! True news! Subscribe here!!


https://m.youtube.com/user/russellbrand
Tough to say. GSP and Anderson aren't going anywhere in 2013. I actually think Aldo will KO Edgar and dominate the division for a while yet. Henderson has no immediate threat, including Pettis. Mighty Mouse will defeat Dodson and continue to rule over his four man division for the time being. Rhonda will continue to arm-bar her way to victory in 2013. Jon Jones faces no immediate threat unless Cormier moves down.

My guess would be Barao to Mayday.

And Cain... Cain will fall. A hungry JDS is coming for that ass. December 2013.
Aldo, Johnson, and Bendo will all lose this year.

That made up thing at 135 doesn't count either, there's only one UFC Bantamweight Champ and he's laid up in a hospital bed somewhere probably laughing at the thought of someone trying to take his spot.
---
2013 VIP FFL Champion
THE DRAGON RIDES AGAIN - 12/20/14
Machida - Alves - Cruz - JDS - Weidman - Condit - Pettis - Edgar - Cowboy - Dodson - Okami
Mighty mouse I'd say. He's the least proven champion and although he is in fact a beast, its a new division with some bad asses well on their way. Hard to see any other champ losing really.

Oh wait... Edgar is totally beating Aldo!
---
Last edited by MMAnWEED; 01-07-2013 at

11:37 AM

.
I think Benson could very well lose this year. He will likely have to fight both Pettis and Melendez this year. Good chance he loses one of those.
I think Reem has a chance to beat Cain but I think Cain will win when they do fight.
I think DC is the biggest threat to Bones so that could be dangerous if they fight this year.
I think Aldo wins but you can't count out Frankie.
I think Mouse dominated Dodson but if Creepy gets another crack at Mouse this year I think he could be him. I personally scored the 1st fight for Creepy.
I doubt they give Ronda any fight she has a real chance of losing this year. Next year will be when she gets tested IMO.
If GSP fights both Diaz and Hendricks this year that's tough. I think Hendricks has a great chance to beat GSP with the power he has in his hands.
Who knows when Anderson will be back or who he will choose to fight?

So IMO Bendo would be the most likely to lose this year. Followed by Dodson then Aldo and Cain are about equal.
I went with Cain, only because heavyweights don't seem to hold the belt very long. Cain may be the exception, this time.
---
Forum GP - Season XI - Champion
Colossal-weight
Join Date: Jan 2010
Posts: 9,844
I said Cruz. I thought Barao would beat him before. And coming off that much injury will be even tougher. Sort of unfair, but if Cruz counts I go with him.

My rankings for most likely to least. (I'm not counting Mayday or Barao as champs. Interim doesn't count as it isn't real)

1. Cruz
2. D. Johnson (seems those fights could go either way every time)
3. Cain (HW always changes. Reem and JDS again? one finds his chin)
4. Bendo (Pettis, Alverez, Melendez some good fighters he has to deal with)
5. Aldo (just because its Frankie, and Frankie may get a rematch, past Frankie tho I don't see anyone doing it)
6. Rousey (just because of possibly Cyborg, not going to expect any woman to never slip up, she has been training MMA for how long? Couple years?)
7. Bones (I think Cormier could if he gets it)
8. GSP (I don't see anyone winning. But Diaz then Hendricks is a tricky situation. Rory?)
9. Anderson Silva
Cain, the HW belt has only ever been defended like 2 times in a row...
---
D. Cerrone | R. Souza | F. Werdum | R. MacDonald | M. McDonald | D. Maia | J. Mein | C. Condit
M. Coenen | S. Kaufman | A. Davis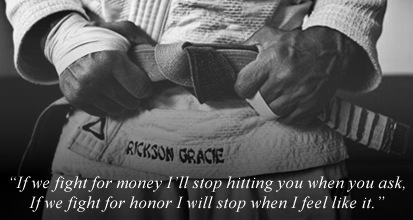 Currently Active Users Viewing This Thread: 1

(0 members and 1 guests)
Posting Rules

You may post new threads

You may post replies

You may not post attachments

You may not edit your posts

---

HTML code is Off

---