UFC Purchases LA Boxing, Converting to UFC Gyms Nationwide
---
Quote:
The UFC expanded their business far beyond the Octagon when they first opened a series of UFC branded gyms in the last couple of years.

That expansion will see an even larger growth in 2013 as the UFC has purchased the LA Boxing franchise and all gyms will soon be converted to UFC-branded facilities.

UFC President Dana White confirmed the news on Monday.

"We just bought LA Boxing so all of those are going to be converted into UFC gyms," White said when speaking to a trade group at the New Media Expo.

Rumors of the purchase began to circulate in December, and sources speaking to MMAWeekly.com also confirmed the final sale should be done in January.

Now the UFC model will take over the LA Boxing franchise, which sports more than 60 locations in 23 states.

The first LA Boxing gym was founded in 1992 in California, but has expanded into a franchised company with new facilities opened all over the United States in the last few years.

Now those gyms will be re-branded as UFC gyms as the company continues to expand into the health and fitness market.
"UFC gyms has been huge for us," said White. "It's been an incredible, incredible business for us."

There was no further word on how quickly the takeover will be, but it sounds like very soon all of the LA Boxing locations in the U.S. will be UFC gyms in 2013.
http://www.mmaweekly.com/ufc-purchas...yms-nationwide
---
Ken-Flo. Like a boss!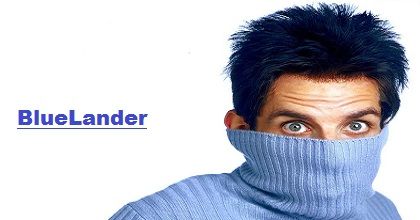 Funny I was thinking of buying an LA Boxing franchise for my area next year.
---
"The fat man flies at midnight"
Flyweight
Join Date: Mar 2010
Posts: 234
I always wanted the UFC to build their own gyms. Too bad they won't be in my area anytime soon.
Do they train MMA there or is it just some normal gym with weights, treadmills, and the like?
---
Anderson Silva ♔
Aldo - Dos Anjos - Mayday - Weidman - Machida - Jones
Quote:
Great, now even more people will train "UFC".
I don't see how this is a bad thing. More people training actual mixed martial arts will educate them, not convince them they do "ufc".
Quote:
Do they train MMA there or is it just some normal gym with weights, treadmills, and the like?
From what I hear, it's a basic MMA gym. They have different classes for kickboxing, jitz, ect. They also have weights and machines if you want to do that.
The LA Boxing gym that's (kinda) in my area actually had an MMA team for a brief time. Having a UFC gym around would be wicked cool, IMO.
---
Highly opinionated but out of touch with the current MMA scene.
Support my FB athlete page!
Watch my pro highlight reel
Dana will rule the world one day.
---
2013 VIP FFL Champion
THE DRAGON RIDES AGAIN - 12/20/14
Machida - Alves - Cruz - JDS - Weidman - Condit - Pettis - Edgar - Cowboy - Dodson - Okami
Quote:
Originally Posted by
TheLyotoLegion
View Post
Dana will rule the world one day.
Dana's face will be on the one dollar bill by 2015
Currently Active Users Viewing This Thread: 1

(0 members and 1 guests)
Posting Rules

You may post new threads

You may post replies

You may not post attachments

You may not edit your posts

---

HTML code is Off

---