Should the UFC be more keen to online videos?
---
You can find a lot of WWE pay-per-view highlights on YouTube and other websites fairly easily. With the UFC, as we know, they are very strict about it all. It is really hard to find UFC fights online, which I find a problem. I don't think people are lining up at Best Buys to buy Edgar vs. Bendo on DVD. I think it would help the UFC if fights were more accessible. It would help draw in fans as opposed to giving like two free fights a month on Xbox Live. When fights were coming up, you'd be able to go look up fights that said fighter had in the past. What do you think?
---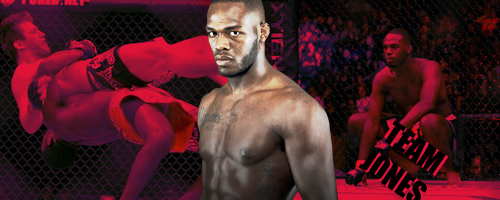 ---
2013 VIP FFL Champion
THE DRAGON RIDES AGAIN - 12/20/14
Machida - Alves - Cruz - JDS - Weidman - Condit - Pettis - Edgar - Cowboy - Dodson - Okami
what LL said and it's incredibly easy to find the fights online. I haven't bought a card since..... BJ Penn V Diego Sanchez
---

Go to youtube and search 'Free fight'. Plenty there.

Sent from my Samsung Galaxy S3
---

"There are three things all wise men fear: the sea in storm, a night with no moon, and the anger of a gentle man."
I don't know if people actually do buy previous events from them still...

If the previous events were made available I'm sure there would be more fans. When I first gained an interest in MMA I had an incredibly hard time finding old fights.
---
Anderson Silva ♔
Aldo - Dos Anjos - Mayday - Weidman - Machida - Jones
I can't really complain right now. They're actually putting the cards you can't possibly watch in this country on their own homepage a day later and every now and then they make some fights available.
---
Rookie Hammer Squad 2015
Frankie Edgar - Dominick Cruz - Jorge Masvidal - Cat Zingano - Holly Holm
Currently Active Users Viewing This Thread: 1

(0 members and 1 guests)
Posting Rules

You may post new threads

You may post replies

You may not post attachments

You may not edit your posts

---

HTML code is Off

---