Let's say Alistair Overeem loses.....
---
So in case you've been living under a rock we have a pay-per-view that everyone is stoked about UFC 156: Aldo vs. Edgar! Live Saturday February 2nd 2013, 10 in the east, 7 in the west and ONLY on PPV(or at BWW/Hooters/whatever site you use to stream your fights on you cheap people!) in case you didn't know Which obviously features Jose Aldo vs. Frankie Edgar for the UFC Featherweight title, HOWEVER...this card is full of intriguing fights one of those being Alistair Overeem vs. Bigfoot Silva.

Of course the Heavyweight Division crowned a new Champion, much to the displeasure of yours truly, in Cain "The Terminator/El Fedor/Mexican Fedor/Fedor Lite/Fedor 2.0/New Fedor/Caininator" Velasquez. Now the winner of this fight assumed by many to be Alistair Overeem would likely fight for the title HOWEVER....Bigfoot Silva was recently mauled by El Fedor and now we have ourselves a potential dilemma if Alistair "(not so)Drug Free" loses.

Fabricio Werdum would be the logical choice, he just mollywoped Roy Nelson widely regarded by the fat community as the Peoples Champ(a big screw you to Mr. Ortiz) and he just recently beat up Mike Russow another heavyset fellow, apologies to my heavy-set brethren, I'm not singling you out just pointing out the facts, HOWEVER(lot of howevers here) Werdum is set to coach TUF Brazil 2 opposite Minotauro Nogueria and they will then fight in June.

In other words, he's out, so if Overeem loses I ask ye MMAF who shall Mr. Velasquez fight next?

Bigfoot Silva? Obviously if Overeem loses, it'll be to him but I felt like I was watching the Texas Chainsaw Massacre, not the Ultimate Fighting Championship the last time these two fought and I'm sure many others feel the same way.

Roy Nelson? He's on a two fight win streak over Dave "4/20" Herman(expect to see him back in San Jose) and Matt Mitrione, he has a fanbase but Dana hates him....

Pat Barry? He just knocked Shane Del Rosario into 3012 with Justin Bieber, Nicki Minaj and anyone else whose partying like it's "3012 tonight"

Josh Barnett? He's fighting some guy whose name I can't spell nor pronounce and is a top ten ranked Heavyweight by most lists however he was just thoroughly beaten by the Black Fedor in Daniel Cormier, Cain's training partner.

It looks like we could have a debacle at the top of the Heavyweight ranks, so what say you MMAF, who does Cain fight in the event of an Alistair Overeem loss?
---
2013 VIP FFL Champion
THE DRAGON RIDES AGAIN - 12/20/14
Machida - Alves - Cruz - JDS - Weidman - Condit - Pettis - Edgar - Cowboy - Dodson - Okami
Pull Chael off tuf.

Scrap the division.

Sent from my Samsung Galaxy S3
---
Think. It Ain't Illegal Yet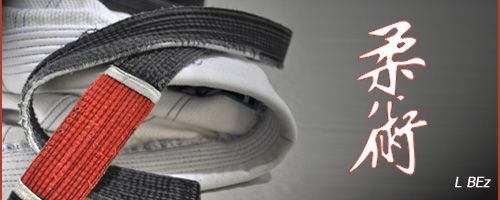 "Discipline Hurts Less Than Regret"
I was talking to some people the other day about this very thing. Except I said what if Werdum and Reem both lose?

Then you have to take a serious look at Hunt vs Struve IMO. Do you give Bigfoot or Nog a rematch at Cain? Do you go with JDS 3 this early? Shitty situation but IMO the best possible options under this scenario are Hunt-Struve winner and JDS 3. Not much else out there. If you go rematch you probably have to go with Nog over Bigfoot since not only is Nog a legend but that fight was much longer ago.
Featherweight
Join Date: Apr 2010
Posts: 1,191
Hunt vs struve for title shot if it all goes run. All on good win streaks, both promotable.
If big foot wins, he fights JDS. Hunt beats struve - title shot. Duh cain would mall hunt but a 5 (or 4 cant remember) fight win streak - especially in the HW division - is hard not to give a title shot to. Maybe make him fight once more against roy nelson or mir.
---
Dominick Cruz | Jose Aldo | Donald Cerrone | Vitor Belfort | Fedor | Daniel Cormier
Werdum is the obvious choice but if he lost or got injured. I think Bigfoot is at least 2 fights away from a rematch at cain after the beating he took. If he beats Reem that would say a lot but I still think he would need another win.

No mention of Cormier? I know he's moving to LHW but thats not in stone is it? Also I know they are from the same camp but this is a championship belt. You never know.
Featherweight
Join Date: May 2009
Location: Western Massachusetts, New England, United States of America, Western Hemisphere, Earth, Sol System
Posts: 1,028
Mir has not faced Cain yet, but i'm not sure of the status of his last injury.... and Duffee has two back to back KOOTNs, if we're scraping.
---
.
.
.

Carley Simon, thanks for writing that song about me!
Quote:
Mir has not faced Cain yet, but i'm not sure of the status of his last injury.... and Duffee has two back to back KOOTNs, if we're scraping.
I like Mir but he is coming off a loss. We all know how the community would react to that.
Mir vs cain would be glorious.. but it doesnt make sense right now.

if all fails... gotta give hunt or struve the shot, i would buy either one
Quote:
Mir has not faced Cain yet, but i'm not sure of the status of his last injury.... and Duffee has two back to back KOOTNs, if we're scraping.
Duffee is Cain's protege now.
---

Currently Active Users Viewing This Thread: 1

(0 members and 1 guests)
Posting Rules

You may post new threads

You may post replies

You may not post attachments

You may not edit your posts

---

HTML code is Off

---