Bisping declares Vitor "a cheater" with "pathetic cardio"
---
Quote:
Michael Bisping was in Brazil this week to talk to media ahead of his middleweight fight with Vitor Belfort on January 19. The fight headlines UFC on FX 7 and if Bisping wins, he expects to be granted a shot at division champion Anderson Silva.

In fact, Bisping says that UFC president Dana White has told him personally that the title shot is there if he wins next week. All he has to do is get past Vitor Belfort - no easy task, but Bisping says that Belfort's best chance comes via illegal shots and that he has been training specifically for that.

The British middleweight is also unimpressed with Belfort's comments about him to Brazilian media. The translated comments were recounted to him and it was thus Bisping learned that Belfort describes him as "a hooligan" with no respect.

On Vitor has called him a hooligan:

"I was really surprised. I feel a lot of respect for Vitor, he is a former UFC championship winner and former light heavyweight champion and one day he will be a hall of famer. I train in an academy where his sponsors work and he doesn't have problem at all about it, so I thought we'd be respectful but we were in Brazil speaking with the media in separated rooms and I heard from the Brazilian media that he had called me a hooligan.

I was being respectful and he was calling me a hooligan while all of his greatest wins in UFC came out after illegally hitting the back of the head... he is a cheater. He has been throwing at the back of the head of the opponents for years and I am training exactly to defend it because I know he is is going to try it again."


On respecting Belfort:

"What made me lose the respect for Vitor was that, after cursing me behind my back he sent me a text message saying that he didn't mean it and still wrote LOL and smile faces in the text. At least admit what you said regarding me, you're a grown man. We're not friends, we're not boyfriends from school, so stick your text messages up your arse."


On the battle at UFC Sao Paulo:

"I would rather fight and train emotionally. If I respect or like an opponent, I tend not to do so well as when I think they deserve to be beaten. Vitor has committed a big mistake attacking my character. I was motivated, but now, I want to put on a show.

Vitor has two or three rounds to drop me – and his best chance is to hit me on the back of the head as he did to Rich Franklin, Yoshihiro Akiyama, Anthony Johnson and others – so his tank will run out of gas and he will be beaten up. I'll force him to fight at a pace which he couldn't have been able to stand even in his twenties. Honestly, his conditioning is pathetic. He is the biggest challenge of my life but I am ready."


On Anderson Silva:

"Anderson has confirmed that he is going to defend the middleweight belt that he has been holding since 2006 and I am very happy that the best fighter of the world will fight in the 185lbs division and not in superfights at catchweight. Dana White confirmed that, if I get by Vitor Belfort in two weeks, it's enough and I get a chance against Anderson. But that's as much as I can say regarding Anderson Silva. All this talking is worthless if I am defeated by Vitor on January 19."



On the title shot:

"I 100% believe that I am the number one challenger and that my chance to conquer the title is deserved. Its time and I was already in this situation before. At UFC 100, I had to get by Dan Henderson to get to face Silva and a year ago, with eight days notice, I had the dream opportunity to fight Chael Sonnen for the chance to face Anderson. It didn't work out both times. I feel regret it, I had the chance and didn't do the job, but I will do it against Belfort."


On the game plan for Anderson:

"Many of the guys Anderson fought were just happy to be there and didn't even try [to win], but I will put on a fight for Anderson. I respect him 100% but I'm not afraid of him. Chael gave Anderson two of his toughest fights, and, if you ask even Chael, and many other people, they think I beat him a year ago.

I won't try a spinning punch at him. I am as good a wrestler as Sonnen so I know I can take him down. I have superior defensive jiu jitsu to Chael's and I am light years ahead of Chael on the feet. Me and Anderson are going to have an exciting fight."


On Anderson's predicting that Vitor will win:

"I know he chose Vitor to win but he is only doing what a countryman has to. He is picking a Brazilian as the winner every time the Brazilian media asks him. I get it."
http://www.fightersonlymag.com/conte...thetic-cardioq
---

Join Date: Oct 2009
Location: UK... Where the sun never shines.
Posts: 11,557
I agree with Mike in everything he said here.. except 2 things.

- He is not as good a wrester as Chael.
- He didn't beat Chael a year ago. He lost a very close decision... very close.


The rest of the stuff, spot on though! WAR BISPING!
Quote:
I agree with Mike in everything he said here.. except 2 things.

- He is not as good a wrester as Chael.
- He didn't beat Chael a year ago. He lost a very close decision... very close.


The rest of the stuff, spot on though! WAR BISPING!
Agreed. Bisping has a lot of wrestling talent especially for a British fighter but Chael is on a way higher level. Defending a takedown is a lot easier than completing a takedown. TRUST ME.
I find it weird how Bisping has grown on me - a year ago I would hate on him with a passion whenever he opened his mouth. Same with Sonnen when he was riding Silva's ass unwarranted
---
Quote:
I agree with Mike in everything he said here.. except 2 things.

- He is not as good a wrester as Chael.
- He didn't beat Chael a year ago. He lost a very close decision... very close.


The rest of the stuff, spot on though! WAR BISPING!
Yeah this. Can't believe he said he's a good as a wrestler as Chael. The haters will be on this soon calling him delusional and everything. I doubt he truly believe he is as good as Chael at wrestling. Just a little something to annoy a few people and get under peoples skins I think. Typical Mike.
---
Watch The Trews! True news! Subscribe here!!


https://m.youtube.com/user/russellbrand
Biping has been pretty open mouthed lately I disagree with him saying his wrestling is better than chael's but that attitude that he is going to kick aderson's ass is what he needs instead of being memorized by him. I have to say It's in Brazill what did he expect to be treated well? Unless you Rich Fraklin who everybody loves your not going to be accepted well fighting a brizzilan in brazil. Normaly I like the way hendo beat bisping taking in thetrash mello and then go out and ko the fighter and I wish he would do that to vitor instead of fire back trash.
---
"The fat man flies at midnight"
But... Bisping *is* a hooligan.

Is that really an insult? Jesus Mike... loosen your panties a touch.
Bisping is delusional if he thinks he can take Anderson down regardless of weather or not he is a better wrestler than Chael. I love the shots to the back of the head crap.
---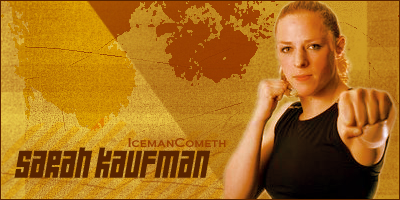 Join Date: Jul 2012
Location: Glasgow
Posts: 16,154
Feel the thread title is trying to make him seem worse.
I agree with him on being pissed off, but he's being pretty damn hypocrticial. He's usually the one to send the first shot in the trash talking, and when Vitor does it he gets sand in his vagina and feels horrified.
I still hope Bisping wins. I prefer Vitor (although the hate Bisping gets makes me want him to win
) but this is Bisping's shot. He has been given a rough road with Vitor while he could have got an easier one like Weidman and now it's his time to prove that he deserves to be here and deserves a crack at Anderson.
---
Vitor's cardio hasn't been shite in ages. Bisping needs to stop studying video tapes from the 90s if he's to have any chance of not getting his head knocked clean from his shoulders. Bisping has grown on me in recent years, but he's still not a TOP middleweight. And this will be proven yet again when he falls to another elite fighter in Belfort.

Bisping has beaten quite a few names. But how many of them have actually been key players in the division? If he can get passed Vitor, then maybe he'll be worthy of actually speaking the name 'Anderson Silva'.
Currently Active Users Viewing This Thread: 1

(0 members and 1 guests)
Posting Rules

You may post new threads

You may post replies

You may not post attachments

You may not edit your posts

---

HTML code is Off

---