View Poll Results

: Your predictions

Godofredo Castro VS
5
55.56%
Milton Vieira
3
33.33%
Andrew Craig VS
3
33.33%
Ronny Markes
5
55.56%
Nik Lentz VS
5
55.56%
Diego Nunes
4
44.44%
Edson Barboza VS
7
77.78%
Lucas Martins
1
11.11%
Yuri Alcantara VS
7
77.78%
Pedro Nobre
1
11.11%
Ildemar Alcantara VS
3
33.33%
Wagner Prado
5
55.56%
C.J. Keith VS
2
22.22%
Francisco Trinaldo
6
66.67%
Multiple Choice Poll. Voters: 9. You may not vote on this poll
Pfft, that guy knew he was outclassed. He was hoping for the DQ win. Looks like it'll be a no contest though.
---
Will make predictions for credits. Please, I'm so broke.
He'd had enough and was hoping for a dq win..
---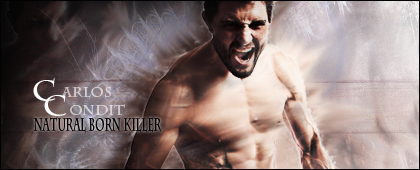 2012 FFL WINNER
CPL RECORDS
UFC 56-32-3 Strikeforce 10-4
Apparently Pedro Nobre is Brazlian for sandy vagina
---
Make the WW division great again
Best possible result for Pedro.


He takes the short notice fight out of his weight class to guarantee himself a UFC spot, but doesn't have to take a loss on his record.

Still it's pretty shitty of him to steal money from Alcantara like that.
---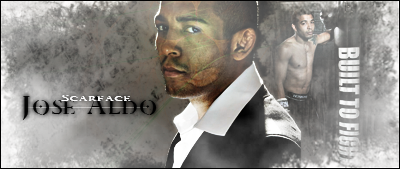 He acts like he's been shot for God's sakes....
---
2013 VIP FFL Champion
THE DRAGON RIDES AGAIN - 12/20/14
Machida - Alves - Cruz - JDS - Weidman - Condit - Pettis - Edgar - Cowboy - Dodson - Okami
Bantamweight
Join Date: Oct 2009
Location: Hampshire, UK
Posts: 669
Reminded me of a football player. Pfft, how pathetic.
So at least we learned how to say 'chickenshit' in Portuguese.
---
Banned
Join Date: Jun 2012
Location: Manchestoorrrrrrr
Posts: 1,469
Absolutely brutal ground and pound from the back mount, good call Dan Mirgliotta. A good call from a consistently great referee.
Vote for Pedro...

to join Invicta FC
---
Make the WW division great again
Meh.
I am not sure what I saw there.
The winner was robbed and dishonored and I'd prefer not to see the other guy who faked again.
I'm not happy with the ref either.
Currently Active Users Viewing This Thread: 1

(0 members and 1 guests)
Posting Rules

You may post new threads

You may post replies

You may not post attachments

You may not edit your posts

---

HTML code is Off

---