View Poll Results

: Your prediction

Daniel Sarafian
12
66.67%
C.B. Dollaway
6
33.33%
Draw
0
0%
Voters: 18. You may not vote on this poll
Quote:
Originally Posted by
Canadian Psycho
View Post
Not a bad little scrap. Probably FOTN given the card thus far.
This statement saddens me. The 3rd round was good but the first 2 were just bad.
---
That is not dead which can eternal lie and withs strange aeons even death may die.
Really good effort by both guys.

Last round is hard to score especially since I fell asleep for about 2 minutes of it.
---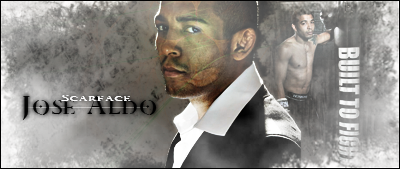 Damn that was a good fight! Really enjoyed watching that, though I've no idea who won.
Strangely I found myself rooting for Dalloway, and I'm wondering if there is something wrong with me.
Ah grats to the Doberman. The crowd is not going to like that.
Featherweight
Join Date: Aug 2009
Posts: 1,297
Quote:
Should be a tie.

Sarafian wins via it being in Brazil.
LMAO exactly what I was thinking.
lol, the Brazilian fans are officially worse than the Yanks.
I had it slightly for Sarafian. Close fight. Good fight.
CB can't even talk due to the booing. haha
---
2013 VIP FFL Champion
THE DRAGON RIDES AGAIN - 12/20/14
Machida - Alves - Cruz - JDS - Weidman - Condit - Pettis - Edgar - Cowboy - Dodson - Okami
I agree with the SD, and that fight was a lot better than I thought it would be...
More importantly, Chael got this prediction right... And predicted Bisping to win too/.//
---
Quote:
Originally Posted by Sonnen
@sonnench
30 min to cement your legacy. Champ or Coward? I make a lot more than you do... Show up in 8 days I'll give you my purse.
Quote:
Originally Posted by Bisping
@bisping
Jones said he's not fighting chael on 8 days notice. I did. .... Just sayin
Currently Active Users Viewing This Thread: 1

(0 members and 1 guests)
Posting Rules

You may post new threads

You may post replies

You may not post attachments

You may not edit your posts

---

HTML code is Off

---