View Poll Results

: Your prediction

Vitor Belfort
42
67.74%
Michael Bisping
20
32.26%
Draw
0
0%
Voters: 62. You may not vote on this poll
Oh crap, was hoping Bisping would take it.
That was a great fight, Vitor's still got it, bam!
---
Shoulda let it go for a few more seconds. Vitor wasn't landing anything.
Frustrating that we saw none of that against Jones and instead we just saw him get knee stomped and then pull guard every 2 minutes.
---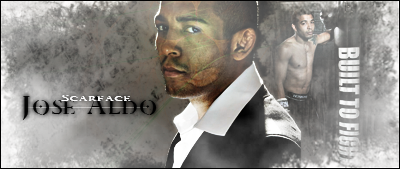 Haha, yeah baby! Get me them FFL points, you da man Vitor!

There is a Jesus!
---
2013 VIP FFL Champion
THE DRAGON RIDES AGAIN - 12/20/14
Machida - Alves - Cruz - JDS - Weidman - Condit - Pettis - Edgar - Cowboy - Dodson - Okami
Pretty much every time that Bisping has been in a "title contender" fight or they've been talking about him potentially being in a title match, he loses. He also loses every time he fights someone who is actually decent.
Miragliotta is really a bad ref. what was that jump in then back off let Vitor get a couple more shots then stop it.
Sent from my iPhone using
Verticalsports.com Free App
---
Forum GP - Season XI - Champion
I actually kind of feel bad for Bisping, lol. He really is a good fighter and I hope he looks to climb the ladder again.

Nice to see him gracious in defeat.
Featherweight
Join Date: Apr 2010
Posts: 1,191
Not quite sure about the stoppage there. Tavares gets 20 seconds of a horrendous beating to recover and Bisping gets 5 seconds of shots mostly hitting his arms.
Currently Active Users Viewing This Thread: 1

(0 members and 1 guests)
Posting Rules

You may post new threads

You may post replies

You may not post attachments

You may not edit your posts

---

HTML code is Off

---