View Poll Results

: Your prediction

Vitor Belfort
42
67.74%
Michael Bisping
20
32.26%
Draw
0
0%
Voters: 62. You may not vote on this poll
Quote:
Bisping = gatekeeper. Give Vitor another shot at Anderson please.
This I want to see them fight again. That front kick was a one in a million. Don't think Vitor will win but I think it's worth making again.
Sent from my Samsung Galaxy S3
---
Think. It Ain't Illegal Yet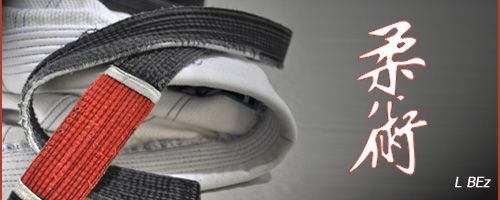 "Discipline Hurts Less Than Regret"
Bantamweight
Join Date: Nov 2006
Posts: 646
Damn, Vitor is a beast!

Why would the Counts staff put together a game-plan like that? He doesn't KO people and you ain't going to hunt and peck Vitor very long.
Join Date: Jun 2009
Posts: 20,858
Quote:
Shoulda let it go for a few more seconds. Vitor wasn't landing anything.
Bisping wasn't doing anything. Perfect stoppage. He was just sitting there getting whaled on.
Sent from my iPhone using
Verticalsports.com App
---
Belfort faked the left straight and when Bisping tried to parry it, Belfort landed the left high kick :/

Good job Belfort.
---
Anderson Silva ♔
Aldo - Dos Anjos - Mayday - Weidman - Machida - Jones
God AGAIN.
---
Anderson Silva ♔
Aldo - Dos Anjos - Mayday - Weidman - Machida - Jones
Takedown, Dominate & Destroy


Join Date: Dec 2006
Location: Hawthorn, South Wales
Posts: 2,060
Another embarrassing loss that just further emphasises the fact that Bisping is still no where near ready to fight someone of Anderson Silva's caliber.
---
Top 7 Favorite Fighters at the moment
1. Forrest Griffin
2. Clay Guida
3. Shane Carwin
4. Jon Fitch
5. Chuck Liddell
6. Wanderlei Silva
7. Chris Leben
Banned
Join Date: Aug 2010
Location: Idaho
Posts: 2,848
That was just flat out satisfying.
Bisping was overdue for that.

Great win for Belfort, he looked hesitant at first but that head kick was a thing of beauty.
UFC needs to introduce intercontinental championship belts in each division. Mikey needs some gold
Please make Chael vs Vitor
Currently Active Users Viewing This Thread: 1

(0 members and 1 guests)
Posting Rules

You may post new threads

You may post replies

You may not post attachments

You may not edit your posts

---

HTML code is Off

---