View Poll Results

: Your prediction

Vitor Belfort
42
67.74%
Michael Bisping
20
32.26%
Draw
0
0%
Voters: 62. You may not vote on this poll
Featherweight
Join Date: Aug 2009
Posts: 1,297
Stoppage was good, Bisping didn't know where he was. Vitor was kneeling reigning down punches on Bisping who was flailing his arms around, it was just a matter of time :/ rather it not be more embarrassing than it already was.

Surprised Vitor called out Jon Jones and Chael Sonnen. Kind of hard to sell a fight with him after Anderson Silva LOL

Join Date: Mar 2010
Location: NC.
Posts: 9,815
and that is how you handle yourself in defeat. Nice job Bisping.
---
MMA Fanatic
Join Date: Sep 2012
Posts: 10
Belfort Vs. Bisping
---
I am writing this thread while the fight is going on. Belfort just struggled to take his shirt off. This is going to be a sick fight. In my opinion I hope Bisping wins this. I bet good money on him and I hope this works out. Belfort has a rusing type stragety. and fast hands, But Bispings got this. I will post them even if Bisping loses.

- bispings does a inside leg kick 1 min in.
- belfort goes rushing in, kick to the face to bisping and rushed him to the cage.
- bisping get kick to the face by high kick. belfort rused on top of him and TKO Bisping.

Fast fight, Belfort Won this fight. Good fight, Bisping should have got in there more but really didn't and Belfort won it. Good fight, Can't wait until the next good UFC fight comes on. What did you guys think of this fight? Opinions?
Better than I expected. Bisping had his timing down well, but Vitor changed tactics midway. Thing is people shit on Vitor, he's got so much natural talent. It was his mind that was his weakness. Kinda hoped to see Bisping get his title shot, but this really proves that he's a solid gate keeper. He lost to Chael albeit a close one and now to another former contender. Who knows, maybe he can put together another run at the title.

Wow a rematch with the LHW title holder. I wouldn't mind.
---
Marcus Aurelius: Tell me again, Maximus, why are we here?
Maximus: For the glory of the
Empire, sire.
Baked, not fried... the healthy choice.
Quote:
Do roids rot your brain?

Sent from my Samsung Galaxy S3
Ask Rory the next time you roll with him.
---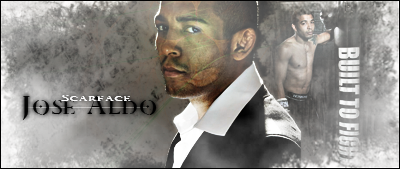 Banned
Join Date: Jun 2012
Location: Manchestoorrrrrrr
Posts: 1,469
The MW division goes like this:

Anderson>>>>>>>>>>>>>>>>>>>>>>>>>>>>>>>>>>>>>>>>>> >>>>>>Vitor>>>>>>>>>>>rest of MW division.
So was Vitor looking hesitant = measuring up Bisping for that shot?
Takedown, Dominate & Destroy


Join Date: Dec 2006
Location: Hawthorn, South Wales
Posts: 2,060
Props to Bisping for handling himself like a real man in the interview. He's still young. He should only continue to improve his game. Dude really needs to keep those damn hands up though.
---
Top 7 Favorite Fighters at the moment
1. Forrest Griffin
2. Clay Guida
3. Shane Carwin
4. Jon Fitch
5. Chuck Liddell
6. Wanderlei Silva
7. Chris Leben
"GO HOME! YOU DID A REALITY SHOW! LET ME FIGHT THE CHAMP NOT THE CLOWN!"

Vitor honestly needs to be miced up at all times.
---
2013 VIP FFL Champion
THE DRAGON RIDES AGAIN - 12/20/14
Machida - Alves - Cruz - JDS - Weidman - Condit - Pettis - Edgar - Cowboy - Dodson - Okami
Currently Active Users Viewing This Thread: 1

(0 members and 1 guests)
Posting Rules

You may post new threads

You may post replies

You may not post attachments

You may not edit your posts

---

HTML code is Off

---