Nick is not gonna get past GSP...but in the event that he does, no he does not deserve a superfight with Jones yet.

Beat Hendricks, winner of Rory-Condit, winner of Fitch-Maia and maybe Marquardt before he goes up.
---
Anderson Silva ♔
Aldo - Dos Anjos - Mayday - Weidman - Machida - Jones
Amateur
Join Date: Aug 2007
Posts: 155
Agreed he doesn't deserve a superfight with Silva. GSP does because of his reign at WW, he has beaten everyone convincingly for years now, he's looked like he's a class above the rest.

If Diaz wants Silva he can move upto MW and try to beat a few guys there first. I don't see him doing that well at MW tbh
Honestly, if Nick beats GSP, there is probably going to be an instant rematch and GSP would get the title back.

But, in the event that a match up with Anderson Silva happens, I would be highly entertained and intrigued with this fight. Because of the competitiveness of the fight (because it will not be), but I really REALLY want to see Nick Diaz talk shit, and throw up the finger while Silvas doing his usual dancing and movements, and see how Silva reacts to Diaz trash talking in the midst of the fight. It just might be the funniest event in MMA history.
Flyweight
Join Date: Jun 2012
Posts: 242
He's not gonna win so there is no issue.


Join Date: Jan 2013
Location: Canada's East Coast
Posts: 1,487
If Diaz pulls the win out by some stroke of really good luck, I think he still doesn't deserve Silva. The man doesn't even deserve GSP really. I have no interest in watching a Silva/Diaz fight, from a fight perspective. The only reason I would watch it is to see Diaz get absolutely wrecked.
---
The poster formerly known as Cowgirl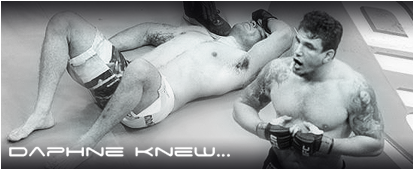 Thanks to Killz for the great sig!

Light Heavyweight
Join Date: Nov 2008
Location: NC
Posts: 3,059
Even if he manages to pull off a victory, he still won't have the legend status, the p4p status, and the drawing power that GSP does. Him fighting Silva would be just another nonsense fight for Silva. And a quick vicious first round embarrassment too.

GSP vs Silva
Silva vs Jones
Jones vs Cain

itll be awhile before theres other fighters worthy of being in "super" fights.
---
Attero Dominatus.

Join Date: Jul 2012
Location: Glasgow
Posts: 16,155
Why are people asking me if I think Diaz could win? I'm only asking if you think Diaz would be worthy of a title shot if he was the Welterweight Champion after beating one of the greatest of all time in GSP.

Also, I'd say Welterweight Championship Vs Middleweight Championship is a super fight.
---
I personally would love to see Silva/Diaz. Diaz would literally be murdered. I would love to watch him catch a kick to the face while he's taunting Silva because he can't catch him in the first 90 seconds of the fight.

Back on point, if Diaz lucks his way into GSP injuring himself somehow in their fight, it still makes no sense to feed him to Silva. For starters, Diaz isn't a household name to anybody but hardcore fans and potheads. He has absolutely no positive legacy to his name. Jumping Mayhem, being suspended a couple times for being a stoner retard, coming across as down syndromey anytime he has a camera in front of him is not a legacy to be proud of. He doesn't have the name to be a part of any kind of superfight and he never will. And..., I think every single person that isn't a pothead retard, Diaz's entire fanbase, knows that there is absolutely no ******* way Diaz has a hint of a joke of a chance against Silva. Dana isn't stupid, he knows that if he makes that fight, he'll lose his biggest cash cow for the stoner retard demographic.
Currently Active Users Viewing This Thread: 1

(0 members and 1 guests)
Posting Rules

You may post new threads

You may post replies

You may not post attachments

You may not edit your posts

---

HTML code is Off

---