Flyweight
Join Date: Sep 2008
Posts: 331
Where does Tarec Saffiedine stand in the UFC?
---
The current, and final, Strikeforce WW champion will no doubt be signing (if he hasn't already) with the UFC.

He looked pretty impressive last night defeating Marquardt in a convincing decision ... but where does he place in the UFC?

I don't think he's ready to face the top 5, probably not even the top 10, but his Strikeforce belt should count towards justifying some immediate top 10 competition.

So who does he fight next?

Keep in mind that GSP/Diaz, Hendricks/Ellenberger, McDonald/Condit all seem to be heading to Montreal in March (that sounds like an awesome card btw) So definitely no top 5 matches for him, but does he even get a top 10 fighter, or does he get a 'warm up' match first?

Maybe Kampmann in April-ish?
I'd start him off slow. Marquardt is a solid win for any man, but I'd be wary of rushing Tarec into top UFC competition. I'd not exactly place him against cans, but perhaps another prospect like Erik Silva.
Kampmann would be my number one choice for Saffiedine to fight.
---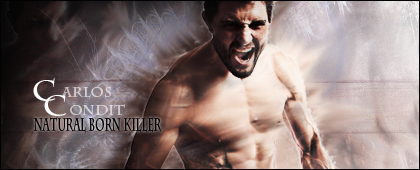 2012 FFL WINNER
CPL RECORDS
UFC 56-32-3 Strikeforce 10-4
Matt Brown, Ebersole, Kampmann, Gunnar Nelson or even Pyle? Tons of quality welterweights for him to fight. A rematch with Woodley might be possible as well.
---
Anderson Silva ♔
Aldo - Dos Anjos - Mayday - Weidman - Machida - Jones
Have him fight Diaz after gsp smashes him unless Diaz quits fighting that is. See who the true sf champ is.
Sent from my iPhone using
Verticalsports.com Free App
---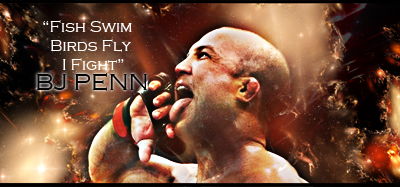 "If you get hit and it hurts hit him back you not knocked out yet."-Joe Doerksen
The Toxic Terrors (FFL)
Demetrious Johnson*Eduardo Dantas*Emanuel Newton*Will Brooks*Michael Page
Bantamweight

Join Date: Mar 2007
Posts: 721
Mike Pyle or Mike Pierce. Two really solid tests for any WW.
---
That kid turned Nate's leg into hamburger......
Quote:
That kid turned Nate's leg into hamburger......
Yep...
The thing is the fights I'd like to see him in I don't see him winning. I don't think he'll beat Kammpman but I didn't think he'd beat Nate. Was Tarec that good or was Nate that bad last night?
I think he's best off fighting say, Matt Brown.
---
Quote:
Originally Posted by Sonnen
@sonnench
30 min to cement your legacy. Champ or Coward? I make a lot more than you do... Show up in 8 days I'll give you my purse.
Quote:
Originally Posted by Bisping
@bisping
Jones said he's not fighting chael on 8 days notice. I did. .... Just sayin
Banned
Join Date: Aug 2010
Location: Idaho
Posts: 2,848
I had no idea Saffiedine was only 26. He looked really good against Marquardt last night but the thing with Nate is that he is so inconsistent that it's a hard situation to gauge.

I'd like to see Saffiedine against Matt Brown as well.
Banned
Join Date: Jun 2012
Location: Manchestoorrrrrrr
Posts: 1,469
Seeing the news that Saffedine pulled off the huge upset against Nate this morning made my entire day. Another roid monkey gets served.

I'd like to see him fight Kampmann next.
Currently Active Users Viewing This Thread: 1

(0 members and 1 guests)
Posting Rules

You may post new threads

You may post replies

You may not post attachments

You may not edit your posts

---

HTML code is Off

---