Official poster for UFC 159: Jones vs. Sonnen
---
So - whadda ya thing?
---
Generic poster is generic.
---
2013 VIP FFL Champion
THE DRAGON RIDES AGAIN - 12/20/14
Machida - Alves - Cruz - JDS - Weidman - Condit - Pettis - Edgar - Cowboy - Dodson - Okami
I wouldn't mind if UFC sometimes mixed up their posters. It's always just faces next to each other. But I get that they want to make it feel like a sport and not entertainment. But this poster isn't too inspiring.
---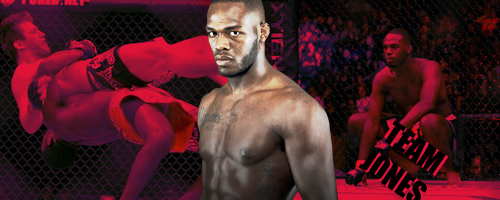 Sonnen looks scared, and rightfully so.
---
mad props: Toxic
Really wish the UFC would invest in their posters. They're never awe inspiring or breath taking.
---

"There are three things all wise men fear: the sea in storm, a night with no moon, and the anger of a gentle man."
Heavyweight

Join Date: Sep 2007
Posts: 3,705
meh...its a pretty average poster, but its not horrible.

With that said, the amount of events UFC holds and the amount of posters they have to make is massive. So obviously not everyone will look great, but for bigger events like this one, they should put more effort into it.
Sonnen looks like he just saw Jones step into the showers.
Bantamweight

Join Date: Apr 2009
Posts: 555
Sonnen looks like he's about to cry... that's the same look we are gonna see on his face right before Jon Jones delivers the last fatal blow.
LOL. Sonnen looks scared shitless and Jones looks like he's about to go on a killing spree.
Currently Active Users Viewing This Thread: 1

(0 members and 1 guests)
Posting Rules

You may post new threads

You may post replies

You may not post attachments

You may not edit your posts

---

HTML code is Off

---