Bantamweight
Join Date: Oct 2012
Location: Canada, West Coast
Posts: 864
K.J. Noons set for UFC debut later this year
---
K.J. Noons set for UFC debut later this year
Posted by Brendhan Conlan on Tuesday, January 15, 2013 at 3:30 pm· 3 Comments
Only a few of the fighters who took to the cage last weekend at Strikeforce: Marquardt vs. Saffiedine were offered a guaranteed spot in the UFC with the bulk of competitors instead being told that victory was the only means of punching a ticket to the Octagon. Lightweight K.J. Noons was among the latter group and, unfortunately for his fans, he came up short in his effort against Ryan Couture.
However, Noons' Split Decision loss was of the controversial variety and even Couture came forward to say he felt the judges were going to score things differently. As a result, it looks like the UFC is still planning to bring Noons over to give him a chance at recapturing the same momentum he had a few years ago.
"They said, 'Heal up, and as soon as you're healed up, then start training, and we'll get you on a card'," said Noons in a conversation with MMAJunkie of the word he'd received from UFC brass.
As frustrated as Noons was by the way his clash with Couture turned out, he expressed his intent to focus on the situation's silver-lining rather than be angry about an outcome he can't change, explaining, "I can pout on it and complain, or dust myself off, know that in my head I won the fight, and take this and turn it into a positive."
Noons holds an overall mark of 11-6 with eight strike-based stoppages and wins over Billy Evangelista, Jorge Gurgel, Yves Edwards, and Nick Diaz. While he may have a UFC debut in his future, Noons could very well be in a "must win" situation too considering he's lost three of his four fights leading up to last weekend's bout.
http://fiveouncesofpain.com/2013/01/...ter-this-year/
Sorry to say he will only be a Gate Keeper to test the young up and comers; though in that process he will provide some great high light material hopefully before being ousted. I once thought he was a great fighter but some reason sadly never reached potential.
Pretty shocking to see a guy get signed at 1-4 even if those four are (Couture, Masvidal, Thomson, and Diaz) but the LW division has been looking thin so these strikeforce guys are welcome additions.
---
Make the WW division great again
Colossal-weight
Join Date: Jan 2010
Posts: 9,844
Noons vs. Guillard or Yves Edwards!
I like noons, hes entertainng and i love boxers in mma, and to be fair, he's clearly tried to add some things to his game in the past 2/3 fights, but the UFC is another level, I don't see him wasting more than 4 fights.
I personally thought he beat Couture. Give him a couple of fights, see how he does, and go from there. No one expects him to be champion, but he's likely good for a few exciting fights.

Join Date: Apr 2010
Location: Following The Path To Jesus Set By His Disciple Vitor Belfort
Posts: 5,111
Makdessi, Stout type fights.
---
Quote:
Makdessi, Stout type fights.
This but these kind of guys reliably put on great fights that make good filler.
Sent from my iPhone using
Verticalsports.com App
---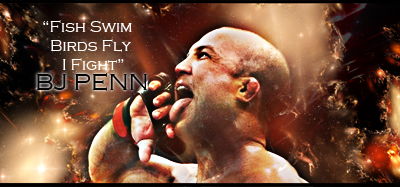 "If you get hit and it hurts hit him back you not knocked out yet."-Joe Doerksen
The Toxic Terrors (FFL)
Demetrious Johnson*Eduardo Dantas*Emanuel Newton*Will Brooks*Michael Page
Currently Active Users Viewing This Thread: 1

(0 members and 1 guests)
Posting Rules

You may post new threads

You may post replies

You may not post attachments

You may not edit your posts

---

HTML code is Off

---