Bound for UFC the Female Edition...
---
I know some of you all feel this is a controversial subject but I have compiled a list for Dan White. If the UFC is truly want to establish a respectable Women's Division here is a few names he should work on getting lacking the 2 already fighting. Split them up into let's say 3 divisions and all should be happy and competitive. I included a few "Gate Keepers" to test new talent. I think the UFC should have maybe 2 fights per card one main and one prelim.

Julia "The Jewel" Budd (4-2-0)
Gina "Crush" Carano (7-1-0)
Joanne "JoJo" Calderwood (5-0-0)
Julia Berezikova (7-3-0)
Miesha "Cupcake" Tate (13-3-0)
Cristiane "Cyborg" Santos (10-1-1)
Sara McMann (6-0-0)
Amanda "Poweerhouse" Lucas (5-1-0)
Rosi "The Surgeon" Sexton (13-2-0)
Yana "Foxy" Kunitskaya (8-1-0)
Kelly "Blood Red" Kobold (18-3-0)
Germaine "The Iron Lady" de Randamie (3-2-0)
Sarah Kaufman (15-2-0)
Mizuki Inoue (4-1-0)
Takayo Hashi (14-4-0)
Jessica Penne (10-1-0)
Rin Nakai (13-0-1)
Ayaka Hamasaki (9-0-0)
Seo Hee Ham "Hamderlei Silva" (9-5-0)
Zoila "Warrior Princess" Gurgel (12-2-0)
Jessica "Evil" Eye (9-1-0)
Carla "Cookie Monster" Esparza (9-2-0)
Alexis "Ally-Gator" Davis (13-5-0)
Marloes "Rumina" Coenen (21-5-0)
Shayna "The Queen of Spades" Baszler (15-8-0)
Jessica "Jag" Aguilar (14-4-0)
Milana Dudieva (8-1-0)
Elaina "Beef" Maxwell (7-4-0)
Sheila "The German Tank" Gaff (10-4-1)
Rosi "The Surgeon" Sexton (13-2-0)
Barb "Little Warrior" Honchak (7-2-0)
Tara LaRosa (21-3)
Michelle "T-Cat" Ould (7-3-0, 2 NC)
Megumi "Mega Megu" Fujii (26-2-0)
Katja Kankaanpää (7-0-1)

Feel free to add or take away I know I am missing some but I am old and my memory lapses at times.
It's not that I don't enjoy WMMA... I just can't bring myself to really care about it at all.. I mostly just want to see Rousey lose, preferably to someone Canadian.
---
D. Cerrone | R. Souza | F. Werdum | R. MacDonald | M. McDonald | D. Maia | J. Mein | C. Condit
M. Coenen | S. Kaufman | A. Davis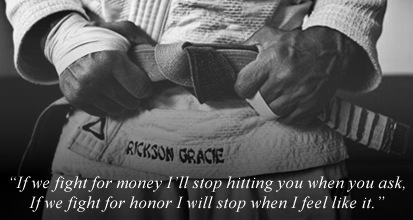 Calderwood is way too light I think, and only 2-0 pro.

A beast though.
Currently Active Users Viewing This Thread: 1

(0 members and 1 guests)
Posting Rules

You may post new threads

You may post replies

You may not post attachments

You may not edit your posts

---

HTML code is Off

---