UFC releases nine fighters
---
Quote:
With the Strikeforce migration underway, the UFC was forced to make some room for their newest signings. The news of fighter releases had been relatively quiet over the last several weeks, but the proverbial pink slip has come for several UFC fighters today. MMA Opinion has the list:

The UFC have released a number of fighters just as they make room for the additions of the Strikeforce signees.

Chad Griggs, Nick Penner, Marcus LeVesseur, John Cofer, Joey Gambino, Jeff Hougland, Jared Papazian and Yasuhiro Urishitani and Henry Martinez are the 9 released.

These are not incredibly surprising cuts at all. The cumulative UFC record of the nine released is 3-19, so it's hard to argue that any one of these fighters was a bad one. Urushitani's release is the only really interesting one, as the flyweight division is rather shallow. And while his run was thoroughly uninspiring, Marcus LeVesseur did take his UFC on FOX 5 fight with Abel Trujillo literally on 24 hours notice when Tim Means slipped and fell in the sauna.

It would be safe to assume that you can expect more announcements like these over the coming months.
Source: BloodyElbow.com
---
I'd have kept LeVesseur and Urishitani around for a while longer (one more fight at least), but the rest of the cuts make sense. UFC has needed to do some spring cleaning for a while now.
Levesseur is good, but is style is that typical "i'll hold you against the floor for 15 minutes" that the fans don't really like or find entertaining...
---
McCall, Faber, Aldo, Nate, Nick, Lyoto, TBD, Hunt
Forever hanging in Anderson Silva nuts
Sucks to see people lose their job but most of those guys weren't UFC caliber, would have kept Urishitani though.
---
2013 VIP FFL Champion
THE DRAGON RIDES AGAIN - 12/20/14
Machida - Alves - Cruz - JDS - Weidman - Condit - Pettis - Edgar - Cowboy - Dodson - Okami


Join Date: Jan 2013
Location: Canada's East Coast
Posts: 1,487
Quote:
Them cutting Yasuhiro Urishitani is pretyy much BS. They need Flyweight,s they are paying him dirt pretty much, and he could bounce back and be valuable to them. But apparently not.
Your unfounded love for mediocre Japanese fighters is pretty much BS. Yeah, you can make the argument that the UFC needs flyweights right now, but they need consistent talent that performs well. Urishitani choked, simple as that and unfortunately in this industry, it's a one shot deal for the most part
Sent from my HTC Ruby using VerticalSports.Com App
---
The poster formerly known as Cowgirl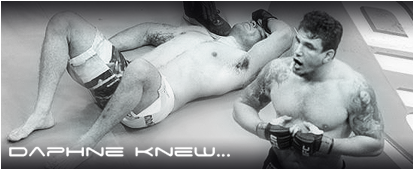 Thanks to Killz for the great sig!

UFC needs to start signing some Flys. No excuse for Mongoose not being booked to fight in the UFC.
Gambino was matched too tough for his age and experience level in my opinion.


Also Marcus was already scheduled for a fight they just swapped him in so the short notice thing really isn't a factor.
---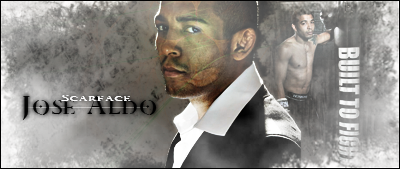 Join Date: May 2008
Posts: 11,354
The UFC aren't in any position to be losing Flyweights right now, odd choice, the other are pretty understandable. Not surprised to see Chad Griggs on that list.
Currently Active Users Viewing This Thread: 1

(0 members and 1 guests)
Posting Rules

You may post new threads

You may post replies

You may not post attachments

You may not edit your posts

---

HTML code is Off

---