Quote:
I would never thank Dana for anything. He is a tool. But Page needs to let it go.
You should probably jump out of at least the "UFC" section of this forum then... because you wouldn't be in here, neither would the rest of us, without Dana White.
Rampage needs to get over himself, the UFC supported him after his breakdown, yes im sure they did it for the revenue they believed they could generate from him but surely he isnt that knieve to believe that wasnt so.
Texiera will KO Rampage if he has not prepared 100%
---
TEAM GROTTY 2013
Stefan Struve
Donald Cerrone
Glover Texiera
Cub Swanson
Kim Dong - Hyun.
Quote:
You should probably jump out of at least the "UFC" section of this forum then... because you wouldn't be in here, neither would the rest of us, without Dana White.
just rep'd you for that one. this forum wouldn't even exist if it wasn't for Dana/Zuffa taking over the dying UFC brand and turning the whole thing into a brand new sport.
Back on topic.
For those of you who went to and/or lived in Japan, it's a very special country and a very unique culture that grows into you when you spend time there. I used to live there a decade ago and it changed my life forever, I feel very attached to Japan because of that, and I can really understand why Page is also very sensitive about this subject.
But yea, he needs to let it go. When you're the ONLY (close enough) one having issues with one guy, and the rest of the world doesn't (close enough), then you're probably the issue yourself.
Page needs to let it go, I like the guy but his bitterness will not help him in any way, shape or form.
I think Page beats Glover.

And if he does I expect the UFC will dangle a tasty carrot in front of Page.

The UFC won't want him leaving on a win against one of their most promising fighters. I expect they'll offer him Forrest or Shogun. If the moneys right, I doubt Page will be able to turn them down, seeing as desperately wants to settle the score against these two.

That said if he loses, it'll be a 3 fight lose streak, and IF he is offered another contract it'll be a worth a fraction of whatever he currently earns. Page will turn it down and move on.
Colossal-weight
Join Date: Jan 2010
Posts: 9,844
Quote:
I'm going to laugh so hard when Rampage lands a right hook to Glovers chin and knocks him out.
When was the last time that happened? 2008? Couldn't even KO Jardine. Haha...
I hope he doesn't leave the UFC cause hes still a top LHW. But he does seem to be losing his edge imo. Jones seems so much better than the other LHW that honestly maybe moving to a new organisation would be good for him, if he beats big names he could get a rematch with Jones, if hes still champion.
Rampage is being ridiculous. He was given a title shot in his second UFC fight,given another shot, was given a title eliminator fight with Rashad even after pulling out at the end of the ultimate fighter, given another title shot after being gifted a decision over Machida and beating Hamil, got the UFC's full support when he lost his shit, was allowed to fight on the Japan card per his request (which he still finds a reason to bitch about), is now being given a fight against a guy the likes to stand and strike, and all he does is piss and moan.

Seems to me like the UFC has done everything they could to help him out and promote him. He is the one that hasnt been able to stop anyone in his last six fights. That has nothing to do with the UFC screwing him over. Part of being a man is not acting like a child when things dont go your way. He should really look into that.
...That sucks. Rampage is a legend. He's one of the all-time greats and he clearly deserves to get in the UFC Hall of Fame. QJ has done some dubious things that pissed Dana off...like his nut-up after losing the belt to Griffin. Rampage vs. Glover should be a killer fight with TKO/KO implications stamped all over it. Quinton needs to make a bottom line statement in this fight. I wish him well cause Glover is serious, hungry beast...
Does anyone actually think rampage is leaving?

Sent from my Samsung Galaxy S3
---
Think. It Ain't Illegal Yet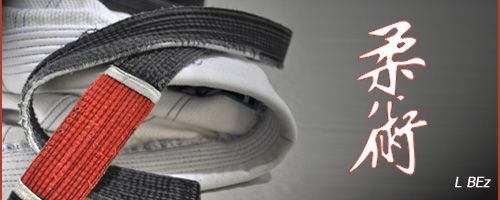 "Discipline Hurts Less Than Regret"
Currently Active Users Viewing This Thread: 1

(0 members and 1 guests)
Posting Rules

You may post new threads

You may post replies

You may not post attachments

You may not edit your posts

---

HTML code is Off

---