Quote:
Nate would trash him so I hope this happens because I hate unwarranted hype trains.




I doubt he sees the end of the third round given how wild and aggressive he is. Nate stops him.

I find it funny people are wondering how good Nurmagomomedov is when we already know he isn't better than Gleison Tibau who he took what was probably the worst decision of the year off of.




This topic made me laugh my ass off. It's exactly what I love about MMA fans.

Nate would get trashed by a rookie and have a "snowball's chance" against the guy but Jim Miller, a guy who Nate trashed in every aspect of the game including grappling would be a "sick fight".


I think there is some sort of debilitating case of memory loss that is caused my MMA broadcasts and I must be one of a very few genetically inclined to resist it.



These are the same people who went "OH MAN NATE'S BOXING IS SO HIGH LEVEL and look at Bendo! He got outstruck in his last fight! Nate by TKO!"...ignoring the stylistic red flags that would make it obvious that Benson would likely have the edge in the limited standup he would engage in....



Unless Khabib suddenly turns into a prime Matt Hughes in between his next camp and this fight he's getting trashed.
Styles make fights, you know that. Khabib is beter grappler than Matt Hughes. Nate Diaz CANNOT stuff the TD, we all know his TDD is shite. Nate Diaz won't tap him as Khabib is a multiple time Sambo world champion and is now starting to make waves in other grappling tournaments. Nate is better on the feet, no doubt about it, but Khabib controls where the fight takes place.
Miller can atleast have a hope to maybe stuff the TD and win on the feet, something Nate will not be able to do.
Yeah I tipped Nate to beat Benson, I admit that was a bit of blind fanboyism on my part but i'll also say that Nate didn't look like the same guy as when he fought Miller. Here my love lies with both fighters, I have no choice but to look at it objectively and that's what I've come up with. If you don't agree, that's fine. Only time will tell.
---

Really because he sure did stop Jim Miller's takedowns.

And the only thing we know about Jim Miller is that he is about as incompetent as Nate is when it comes to defending Benson's takedown attempts. I really dont see any evidence that Jim Miller's defensive wrestling is that much better than Nate's especially given what we saw when the two actually fought.


Nate can't stuff TDDs from super wrestlers like Benson and Gray Maynard or guys like Rory and Dong who are both super wrestlers and way bigger than him.


Khabib Nomediocre doesn't qualify.


Also Jesus ******* Christ please remind me when Matt Hughes got completely shut down by the likes of Gleison Tibau and we'll concede that Khabib is somehow world class in that area.



Also Matt Hughes has actually submitted world class fighters including high level BJJ black belts in the cage, wake me up when Khabib submits someone better than Kamal Shaloraus and we can stop acting like whatever he did in some irrelevant grappling tournament that Mike "I get no hook RNC'd by Karlos Vemola" Massensio also won....
---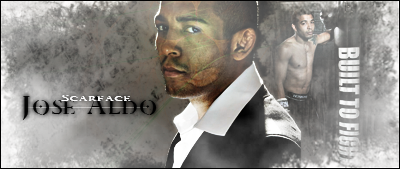 I think you seriously underrate Tibau. He's a huge LW and has looked very good over the past couple of years. He also has the best TDD in UFC history in terms of percentages (and 2nd most TDs ever behind GSP). Benson is 5th highest TD completion percentage in the history of the UFC, so the fact that he took them both down with relative ease isn't all that surprising. Saying Nate and Jim are equal because of that is like saying Okami and Dan Miller have the same TDD cos Chael took them both down with ease.
I will be sure to rouse you when he submits someone other than Shalorus
---

You're not terribly important to me

Join Date: Jul 2010
Location: Sell me this pen
Posts: 15,507
cmon rolf let me dream that we actually have some russians in MMA that aren't gonna be churned out straight away
---
Jim Norton
Nick Dipaolo
Dave Attell
Dave Chappelle
Bill Burr
Joey Diaz
Colin Quinn
Bob Kelly
Rich Vos
Patrice O'Neal
Louis CK
Flyweight
Join Date: Nov 2011
Posts: 404
It would probably make for a good fight but I too would much prefer to see Diaz take on Lauzon and Khabib to go against Barboza. If this fight was to happen I think Diaz would win with his much more technical boxing.
Colossal-weight
Join Date: Jan 2010
Posts: 9,844
I'd have Nate winning all day. Everywhere.

I mean I think this kid is good. With tons of time to get even better, he 24.

But lets slow down a bit. He beats Nate Diaz? So he is basically a top 3 LW right now? It took him 3 to get Shalorus out of there. Some thought Tibau won. Then he KO'd a grappler. Maybe he would beat Nate, but I certainly don't see how he would be the favorite or anything close to it.
He wouldn't be the favourite but i'd take the bookies to work like I usually do. It's just the matchup.Coming from a huge Nate fan BTW.
---

The simple fact that Khabib called out Diaz publicly means that this fight will happen sooner rather than later. Khabib's Sambo > Diaz's BJJ. Khabib's stand up = Diaz's stand up, yes Diaz is the far better technical Boxer, but Nurmy's power makes it a wash. Diaz could win by pitter pat decision. But..., I'd pick Nurm for the finish.
Nate would embarrass this kid. Come on guys. The gap in striking ability is laughable.
---
Sig credit: MC
~ Lifetime Membership sponsored by RustyRenegade ~
MMA Fanatic
Join Date: Nov 2012
Posts: 48
I am a huge Nate fan, but for some reason my gut feeling is that Khabib would win the fight. I agree that as this point in time he really has a lot more he needs to prove to us before people start saying who he can and cannot beat!
Currently Active Users Viewing This Thread: 1

(0 members and 1 guests)
Posting Rules

You may post new threads

You may post replies

You may not post attachments

You may not edit your posts

---

HTML code is Off

---