You're not terribly important to me

Join Date: Jul 2010
Location: Sell me this pen
Posts: 15,480
Eddie Alvarez Offered UFC 159 Co-Main Event; Court Hearing on Jan 25
---
Quote:
Nearly three weeks into 2013, you are all familiar with the ongoing legal battle between Eddie Alvarez and Bellator Fighting Championships. However, if you have somehow missed the chatter surrounding one of the highest ranked lightweights not in the UFC, here are the cliff notes:

Alvarez completed the final fight on his Bellator contract in November
Bellator has a 90-day matching clause in their contract
The UFC made Alvarez a sizable offer, which he wants to accept
Bellator sent over an offer, which they feel matches the UFC's
Alvarez claims that the offer does not match
Bellator is suing Alvarez
Alvarez is also suing Bellator
Now that we are caught up, some new light has been shed on the situation, thanks to Kevin Iole (via Yahoo! Sports).

Alvarez will stand before federal Judge Jose L. Linares on Jan. 25 seeking an injunction that would allow him to fight on the UFC 159 card. According to the contract offered by the UFC, Alvarez needs to give them a formal answer by Jan. 27 in order to properly promote his appearance.

The fight would serve as the co-main event on a hotly anticipated PPV that is headlined by a light heavyweight title fight between Jon Jones and Chael Sonnen. With Alvarez being offered a bonus based on PPV buyrates, being featured on a card of this magnitude would garner him a major payday.

It offered to give Alvarez $1 per buy between 200,000 and 400,000 buys. That would go up to $2 per buy between 400,000 and 600,000 and $2.50 for each buy over 600,000.

If Jones vs. Sonnen draws somewhere in the ballpark of 700,000 buys, Alvarez would be entitled to a bonus of $850,000 on top of his $70,000 show money and $70,000 win bonus.

With the bonus scale offered by the UFC, it is clear to see why Bellator's offer cannot possibly be a match. Bellator airs their events on SPIKE, so there are no PPV proceeds that Alvarez could earn.

With the injunction one week away, there is some light at the end of the tunnel for Alvarez, who has been stuck in limbo for the last month.

If the judge agrees with Alvarez, he will compete on the April 27 card. Which lightweight should he face? Tell us what you think in the comments below.
http://bleacherreport.com/articles/1...ring-on-jan-25
---
Jim Norton
Nick Dipaolo
Dave Attell
Dave Chappelle
Bill Burr
Joey Diaz
Colin Quinn
Bob Kelly
Rich Vos
Patrice O'Neal
Louis CK

Join Date: Apr 2010
Location: Following The Path To Jesus Set By His Disciple Vitor Belfort
Posts: 5,111
Hopefully this happens. Varner would be a great fight too.
---
Love it. Hopefully this happens. I dont see how a judge can buy both contracts being of equal value.
---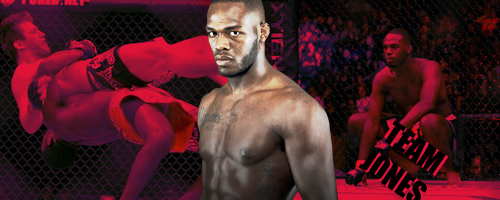 This isn't going to end well for Bjorn Rebney.
---

Maybe I'm missing something but if he's got PPV in his contract then I don't really see how Bellator, a company that doesn't do PPV can match.
---
2013 VIP FFL Champion
THE DRAGON RIDES AGAIN - 12/20/14
Machida - Alves - Cruz - JDS - Weidman - Condit - Pettis - Edgar - Cowboy - Dodson - Okami
Bjorn's original argument was that while they offered him PPV bonuses, there was no guarantee he'd actually be placed on a PPV card. That's backfired on him now and he's going to lose a lot of money.
He's a fool for taking Eddie to court while saying "I have Eddie's best interests in mind".
---

That's what I'm saying, it's not like an OTN bonus, PPV is guaranteed if he fights on PPV and that's what it look like is gonna happen.

As for who he should fight, Jim Miller.
---
2013 VIP FFL Champion
THE DRAGON RIDES AGAIN - 12/20/14
Machida - Alves - Cruz - JDS - Weidman - Condit - Pettis - Edgar - Cowboy - Dodson - Okami
Join Date: Jun 2009
Posts: 20,858
If his court appearance is on the 25th, which is Friday. I doubt a judge is going to give him an answer by the 27th, a Sunday. Either the UFC will need to give him a few more days, or he won't be on the card.
---
Forum GP - Season XI - Champion
Currently Active Users Viewing This Thread: 1

(0 members and 1 guests)
Posting Rules

You may post new threads

You may post replies

You may not post attachments

You may not edit your posts

---

HTML code is Off

---