Quote:
That sucks. The UFC goes from being available in every home in the US (FX), to being available in less than half (Fuel and Speed). Granted, this could help the whole "watered down" effect that a small percentage of it's fans are always whining about, but it's more of a step backwards in trying to become the biggest sport in the world. It's not the UFC's fault that Fox is being dicks. But, it sucks for them and most fans.
FX isn't even close to being in every home. It's no where near the same as regular FOX, which will still have the biggest free cards. It's only effecting the FX cards in a negative way. It's a positive for FUEL cards and not a factor in FOX cards.
Featherweight
Join Date: May 2009
Location: Western Massachusetts, New England, United States of America, Western Hemisphere, Earth, Sol System
Posts: 1,028
i work for Comcast in the northeast...

1st tier of programming is network (ABC, NBC, FOX, CBS, PBS), independent and local access stuff.

2n tier is usually and cheap economical plan that adds on things like HGTV, History, USA, Nickelodeon, Cartoon Network.

3rd tier would be where you would get FX, TNT, ESPN, MTV, Comedy Central and the rest of your well known channels.

4th tier is where it differs by location.... that were you get your Sundance Channel, Independent Film Channel, NBA TV, NFL Network.

in some area's Speed is tier 3, in some it's tier 4, in some other areas it has to be added on as part of a separate sports package that also includes Fox Soccer, NFL RedZone, Fox College Sports Channel, Big 10 Network, and this crazy horse racing network that you can place bets with via remote control (so ******* dangerous!).

less than a quarter of the northeast even offer Fuel as a channel, and when it is it's on the sports package only, but the OnDemand content is available regardless of channel availability (and only metro Boston gets HD Net/Axs or whatever it's called now).



unless their making full changes how they place their channels within their contract, i can see this being very bad.
---
.
.
.

Carley Simon, thanks for writing that song about me!
Don't Matter to me Rogers airs it all prelims and fight nights and fox cards all on one channel
Sent from my iPhone using
Verticalsports.com App
---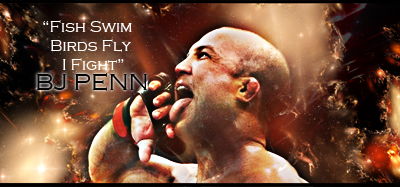 "If you get hit and it hurts hit him back you not knocked out yet."-Joe Doerksen
The Toxic Terrors (FFL)
Demetrious Johnson*Eduardo Dantas*Emanuel Newton*Will Brooks*Michael Page
Currently Active Users Viewing This Thread: 1

(0 members and 1 guests)
Posting Rules

You may post new threads

You may post replies

You may not post attachments

You may not edit your posts

---

HTML code is Off

---