Heavyweight

Join Date: Sep 2007
Posts: 3,705
anyone losing interest?
---
Two years ago, I watched pretty much everything MMA/UFC, but now with so many events and PPVs, it seems like I can't keep up anymore. I still watch the big events on fox/ppv, but I might miss a free event every now and then, where as I always made sure I watched them two years ago.

I don't know if this is me losing interest because there is so much content, or if its simply too much content period to keep up with if you have a busy schedule.

Don't get me wrong, I still like the sport, and this isn't a negative post about the sport becoming dull.
I was the same way, never missed any MMA event I had access too. But now I also, like you, miss quite a few events now a days. That being said, I haven't lost interest in the sport, I still love it, I am actually going to the upcoming UFC in Chicago (my first UFC event) to see Rampage get destroyed
---
BJ The Prodigy Penn
Alexander The Mauler Gustafsson
Cain Brock Smasher Velasquez
Anthony Rumble Johnson

2014 NPFFL Champ
I'm in the same boat, but it's not losing interest. Losing interest would be if you used to watch a lot more than you used to. You are just watching a smaller percentage of events because there are so many events now. So if you watch the same amount of pay-per-views you used to (for the most part) and you have trouble catching up on Fox/FX, that isn't losing interest; it's just watching a smaller percentage than you used to.

I missed the FX show and will probably miss the upcoming Fox show, but I will see the Super Bowl PPV. Whereas two years ago, the Super Bowl PPV would be the only event of the month. So therefore I'm watching a smaller percentage, but still the same amount overall.
---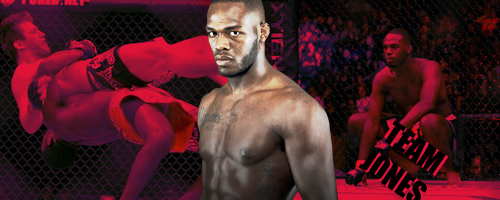 Join Date: Jun 2009
Posts: 20,897
I almost never miss an event unless there is something preventing me from watching it.
Sent from my iPhone using
Verticalsports.com App
I've noticed that I've not been as interested ever since Frankie was robbed. I still watch all the events though.
---
2013 VIP FFL Champion
THE DRAGON RIDES AGAIN - 12/20/14
Machida - Alves - Cruz - JDS - Weidman - Condit - Pettis - Edgar - Cowboy - Dodson - Okami
Welterweight
Join Date: Jul 2008
Posts: 2,230
I've lost a little interest mainly because of how Dana White has been running things by giving out title shots to losers, adding women on PPVs, etc. I still watch roughly the same number of fights per year though probably.
I suggest you watch all OneFC shows to get your MMA fandom back. If you watch those shows and still feel the same. Then your fanhood has passed you by.
I started a thread very similar to this one a few months ago, and totally agree. I love the UFC and MMA but I don't have time to follow all the cards and these days I barely know the fighters on the card except for the more established fighters.
For instance, the UFC relased 9 fighters recently, and I had no clue who the heck they were.
---
1. BJ "The Prodigy" Penn
2. Dan "Hollywood" Henderson
3. George "Rush" St Pierre
I still watch every event but I don't always watch them live anymore. Like others have said, with so many events sometimes it just isn't possible to see em all. I was busy during the fx card so I went back and watched bisping/belfort and rothwell/gonzaga the next morning. still have to watch the other fights.

I actually watch more fights than I used to, but definitely a smaller percentage overall, like The Best Around said.
---
mad props: Toxic
Quote:
Originally Posted by
TheLyotoLegion
View Post
I've noticed that I've not been as interested ever since Frankie was robbed. I still watch all the events though.
Yeah that was just bad... I don't know how anyone can look at Benson as the real champ.
But back on point... I love all MMA, I never get bored no matter what promotion i'm watching.
Currently Active Users Viewing This Thread: 1

(0 members and 1 guests)
Posting Rules

You may post new threads

You may post replies

You may not post attachments

You may not edit your posts

---

HTML code is Off

---