View Poll Results

: Your prediction

Quinton Jackson
14
28.00%
Glover Teixeira
36
72.00%
Draw
0
0%
Voters: 50. You may not vote on this poll
Flyweight
Join Date: Nov 2011
Posts: 404
I'm thinking Glover takes the fight to Rampage and ends up putting a hurting on him. I think Rampage has a chance of ending the fight early and think he'll be able to hold his own for most of the first round and very dangerous. I expect Glover to mix up flurries of strikes on the feet along with work in the clinch and take downs and will wear Rampage out. Once Rampage becomes tired I think Glover will start really putting a hurting on him and eventually finish him with ground and pound or submission. I'm a big Rampage fan and hope I'm wrong but I'm expecting him to take a good whooping in likely his last fight in the UFC.
While I think Rampage has fought far better opposition, I also think that his best fighting, and his motivation, are in the history books.

And, while Tex has fought lesser opponents, he absolutely has shown that's he's a finisher (17 of 19).

At this point in their careers, they are on diametrically opposed paths, and given Tex's BJJ, I don't give Rampage anything more than a puncher's chance.

I'm calling a GnP-to-a-choke victory for for Tex. Despite Rampage's history of being notoriously difficult to sub, I think psychologically he's finished, and will quit given an excuse.

Happy trails, Quinten.

.
Rampage said on twitter that so far this is the easiest cut he's ever had - he's only two pounds over ATM. Below is a picture he posted with his tweet:
---
I don't get how everyone can think Glover is going to stop Rampage. He may, MAY submit him, but Glover is not going to Tko Rampage. Rampage is a bad mother****er and he's hard as **** to stop. His technical boxing is very good and his defense is excellent, he's only shown weakness to leg kicks. Glover will win and it will probably be pretty dominate, but I see no way Glover is going to stop Rampage.
---
Think. It Ain't Illegal Yet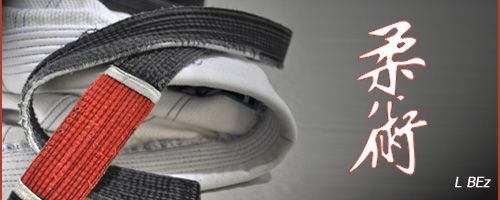 "Discipline Hurts Less Than Regret"
Don't like to take much from pictures but, Jackson will be better for this one than his last one.
---
Banned
Join Date: Jun 2012
Location: Manchestoorrrrrrr
Posts: 1,469
Glover is going to go all out Shogun Pride style on this cry baby mother ****er and KTFO of Rampage, sending him out of the UFC, with his tail in between his legs crying like a little bitch.
Oh shiet...Rampage looks pissed. Already got a bet on Glover though.
---
Marcus Aurelius: Tell me again, Maximus, why are we here?
Maximus: For the glory of the
Empire, sire.
Baked, not fried... the healthy choice.
Flyweight
Join Date: Nov 2010
Posts: 218
i really wish i knew what rampage said to him during the weigh in ... he looked like he means business ....

Page Ko of the night
Quote:
i really wish i knew what rampage said to him during the weigh in ... he looked like he means business ....

Page Ko of the night
---
Currently Active Users Viewing This Thread: 1

(0 members and 1 guests)
Posting Rules

You may post new threads

You may post replies

You may not post attachments

You may not edit your posts

---

HTML code is Off

---