GSP shouldn't explain himself. If he wants to fight Diaz so be it. He can simply say that's the fight he wants. But by dismissing Hendrix? That's not Georges style. Trying to use logic to explain his choice is silly.

He wants Diaz. Diaz wants him. Most of the fans are happy to see the fight. No need for shallow explanations.
If you actually believe GSP on this, then please be advised that I own a bridge across the East River connecting Manhattan with Brooklyn that I'm looking to unload. I'll give you an awesome deal on it!
---
"Fighting is a sport; it is not a way to solve a problem" - Bas Rutten
Megaweight
Join Date: Mar 2007
Posts: 5,499
I know GSP isn't scared, I just wish he would be honest.

"Diaz is de better payday and also I still want to punch him in de face."

If he said that I would totally get it.
Quote:
I know GSP isn't scared, I just wish he would be honest.

"Diaz is de better payday and also I still want to punch him in de face."

If he said that I would totally get it.
He *basically* has. He said that this is the big fight everyone wants to see (meaning he will get paid more). He also said he doesn't like him and he's very motivated to fight him (meaning he wants to kick his ass). You gotta read between the lines with someone like GSP because he's super PR all the time.
Also he could point out,

"I vill jab da Hillbilly for 25 minutes and veople vill boo"

It's a lose/lose situation for him, I can understand his desire to dominant and decimate Diaz, you have to take life's pleasures when you get the chance.
---
Make the WW division great again
GSP will outclass Hendricks so hard when they finally meet inside the octagon, that people will realize how non sense this "Hendricks has a chence" thing is.
---
McCall, Faber, Aldo, Nate, Nick, Lyoto, TBD, Hunt
Forever hanging in Anderson Silva nuts
That's more likely his way of saying "The Diaz fight would draw more money". You can't have it both ways. You can't say Kos really beat Hendricks and Diaz really beat Condit. Just trying to cover up to make more money and not look like a bad guy.
---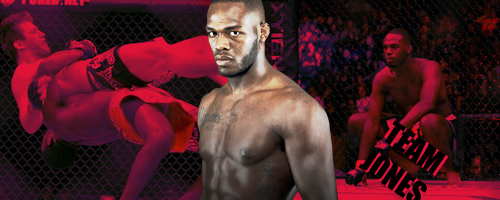 Anyone who can be bothered to read the dozens of interviews with GSP on this subject will know that he's already gone on record as saying, 'Everyone wants to fight me. I can't clone myself and fight more than one person at a time. Diaz impressed me against Condit. He wants to fight me. And I want to fight him. It's going to be an exciting fight'. To judge GSP off of one interview when he's given a multitude of them saying precisely the above makes each of you just as selective as GSP is being here.

GSP has fought the scariest dudes in the division, and he will fight Hendricks in 2013 if John doesn't lose his next fight. But I'm expected to believe that he's a coward and a cherry picker? Are some of you honestly that bloody stupid? My being Canadian, a fan of GSP, and all of that good stuff aside, no UFC champion can rightfully be called scared or a coward. Just think about how absolutely ridiculous that sounds. Some of you are legitimately brain dead.
I LOL... every-time someone says GSP or Silva or Jon Jones is scared of someone. I really hope you guys are just trolling, because these are the best fighters on the planet and have proved it many times over.
He's not scared of Hendricks, he'd beat Hendricks rather easily. He'll do the same to Nick and Hendricks has more chance of winning due to his wrestling and serious one punch KO power but GSP will beat both of them handidly.

His reasoning is stupid though, and it makes no sense because Nick just lost to Carlos who just lost to GSP. Just be honest about it, he's taking the bigger payday, there's no great mystery about it, it's a smart thing to do even if it's not the fight I wanna see I understand it.
---
2013 VIP FFL Champion
THE DRAGON RIDES AGAIN - 12/20/14
Machida - Alves - Cruz - JDS - Weidman - Condit - Pettis - Edgar - Cowboy - Dodson - Okami
Currently Active Users Viewing This Thread: 1

(0 members and 1 guests)
Posting Rules

You may post new threads

You may post replies

You may not post attachments

You may not edit your posts

---

HTML code is Off

---