Dana UFC on FOX 6 vlog day 2
---


First half is the Tooth, second half is GSP and Diaz at their presser and then the UFC on FOX presser
---
Is Nick the Tooth becoming a permanent fixture or what? Oh well at least we still see the backstage scenes.

Lol at Rampage totally ignoring Dana like that. And Hughes pulling Dana around like a kid.

Gotta love Helwani. Weird ass shoes every single time. Gotta be a good convo starter.
---
Anderson Silva ♔
Aldo - Dos Anjos - Mayday - Weidman - Machida - Jones
Man, I thought it was cool when nick the tooth got his ass kicked by Lauzon, since it made it a funny and interesting Vblog, but now it's ridiculous! I don't care about him and want to see backstage stuff with fighters, not some loser who's a horrible comedian. I can't watch this from work but once i get home and watch it, i'll skip his segment.
---
1. BJ "The Prodigy" Penn
2. Dan "Hollywood" Henderson
3. George "Rush" St Pierre
What the **** is Ariel Helwani wearing?

Wings on your sneakers? If I saw him I'd slap him right across the face, and it's not like slapping Rampage or any other fighter, he can't beat my ass. Those shoes are an abomination.
---
2013 VIP FFL Champion
THE DRAGON RIDES AGAIN - 12/20/14
Machida - Alves - Cruz - JDS - Weidman - Condit - Pettis - Edgar - Cowboy - Dodson - Okami
Join Date: Oct 2009
Location: UK... Where the sun never shines.
Posts: 11,557
Im so sick of Nick the tooth, it's not even funny.
Im so sick of Dana, it's not even funny.
---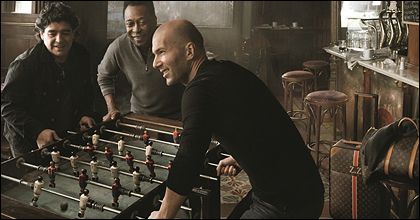 Banned
Join Date: Jun 2012
Location: Manchestoorrrrrrr
Posts: 1,469
Right, who the eff is Nick The Tooth? Some one please clear this up for me,all I know is that he's been in the past three video blogs and nothing he says or does is remotely interesting. Who is he?!
nick is one of danas long time friends and thats it. looks like dana is trying to give his buddy 15 min.

Sent from my SGH-I727R using VerticalSports.Com App
---
mad props: Toxic
I enjoyed it a lot... helwani had me cracking up.. I dont think he actually thinks they are cool hes just being a goof. Had me laughing pretty hard though. Gottalove helwani..
---
Dominick Cruz | Jose Aldo | Donald Cerrone | Vitor Belfort | Fedor | Daniel Cormier
3:20 - Ronda looking for the D
6:30 - Demetrious looks like Rampage's child.
---
Sig credit: MC
~ Lifetime Membership sponsored by RustyRenegade ~
Currently Active Users Viewing This Thread: 1

(0 members and 1 guests)
Posting Rules

You may post new threads

You may post replies

You may not post attachments

You may not edit your posts

---

HTML code is Off

---