Stun Gun War Wagon
---
I'm wondering who else on the forums is a big fan of Stun Gun? Personally he is one of my favourite fighters. I hope he puts on clinic against Siyar. Then they give him a top 10 WW
http://www.youtube.com/watch?v=boNsCCpWYI4
Siyar is too dangerous on the feet for Stungun, he'll have to fight like Okami to win and that's something I can see him trying to do but Siyar would have been gameplanning for this. Hopefully it will be a great fight, i'm quite excited, but if Stungun can impose his will it might turn out to be a bit of a snoozefest for your average fan.
---



Join Date: Jan 2013
Location: Canada's East Coast
Posts: 1,487
Quote:
I don't find Stun Guns fights to be boring.
He wasn't saying he necessarily thought Stun Gun was boring either, just that the average fan might think so. This is a fight that definitely won't be easy for him if he isn't very careful.
Sent from my HTC Ruby using VerticalSports.Com App
---
The poster formerly known as Cowgirl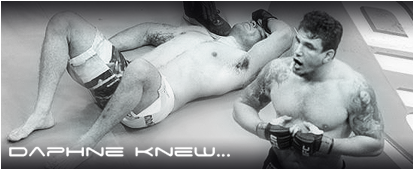 Thanks to Killz for the great sig!


Join Date: May 2008
Posts: 11,352
The Paulo Thiago fight definitely sawyed me to liking Stun Gun more, even in spite of him beating Amir (who I love). I think Kim's an awesome fighter.
I like him but I'm pulling for a Siyar minute KO, then we can get a Matt Brown/Stun Gun II 5 round Fuel Tv (er Fox sports 2) main event.
---
Make the WW division great again
Pierce would be a good fight.
---

Quote:
Pierce would be a good fight.
I know, because he would be constantly pressing Kim, and it'd be a great grappling match up.
Quote:
If Kim wins this fight, I'm hoping they give him Pierce, Koscheck, or a Maia rematch
Agree with Pierce and Kos, but losing twice to Maia wouldn't do him any good. After Maia/Story fight, it was clear their fight wasn't a fluke, so I don't see Stun Gun winning the rematch at all. I just can't see it.
Currently Active Users Viewing This Thread: 1

(0 members and 1 guests)
Posting Rules

You may post new threads

You may post replies

You may not post attachments

You may not edit your posts

---

HTML code is Off

---