Quote:
Makes sense I suspose.

MMA Careers are rather short the time span the legal battle will take will easily mean 1 or 2 less fights in his career for Eddie who has not been super active because of Bellator's format already. I think its pretty easy to say it cost Eddie around a million dollars.


Oh yeah they just likely made there biggest contract offered ever to a fighter public knowledge and its not to the guy who they should consider #1 in his division. Think Chandelr won't want Alvarez money considering he beat him? Think these guys are gonna not look at the way Eddie is being dragged through court and ask for more money if they will be restricted. Bellator's big card to lure fighters like Mo was always that they were less restrictive and frankly that card just went flying off the table so now they gotta talk with there wallets. I personally think this is the first brick to fall in what will ultimately be Bellator's demise, everything looks great now but the ship is taking on water.
I agree, King Mo might stay because of the wrestling but is that gonna lure other guys in? What is TNA? Is it any good? What's their situation like financially? Not everyone is gonna love pro wrestling like King Mo and the UFC already showed if they truly want someone then they'll take him just like they did with Lombard, when Chandler's contract comes up and the UFC makes an offer to him I expect it to look like Lombard's not Eddie's and Bellator simply can't counter that.
And now they wanna go on PPV? They said their goal was to set up Chandler/Alvarez II on PPV in March, that's a huge mistake, the UFC's PPV numbers have dropped over the last couple of years and now Bellator thinks they can go on PPV and make an impact? I doubt it. The buyrate Chandler/Alvarez II gets won't even come close to what Jones/Sonnen will get, Affliction had stacked cards and were getting around 90,000 buys, Bellator will be lucky to get Affliction numbers. Bellator has made a huge mistake imo.
---
2013 VIP FFL Champion
THE DRAGON RIDES AGAIN - 12/20/14
Machida - Alves - Cruz - JDS - Weidman - Condit - Pettis - Edgar - Cowboy - Dodson - Okami
---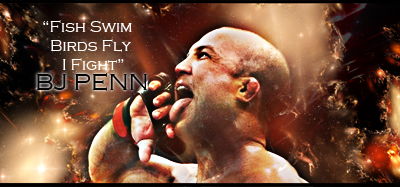 "If you get hit and it hurts hit him back you not knocked out yet."-Joe Doerksen
The Toxic Terrors (FFL)
Demetrious Johnson*Eduardo Dantas*Emanuel Newton*Will Brooks*Michael Page
Currently Active Users Viewing This Thread: 1

(0 members and 1 guests)
Posting Rules

You may post new threads

You may post replies

You may not post attachments

You may not edit your posts

---

HTML code is Off

---