Welterweight
Join Date: Jul 2008
Posts: 2,231
Showtime has improved a lot, I think he will beat Hendo with more ease this time if they fight. It would certainly be a great fight regardless, I just hope Gilbert doesnt spoil it!
Flyweight
Join Date: Sep 2006
Posts: 329
Quote:
Does anyone doubt that Pettis/Henderson isn't going to be a trilogy?
Not sure. Pettis is one hell of an athlete, AND a fighter. Smooth is literally more 'smooth', but a re-match is ....
now pettis has a long time to prepare for benson, assuming of course he wins

should be an awesome fight whatever happens
---
Favourite Fighters
Anderson Silva
Mark Hunt
Bisping
Fedor
Machida
Pettis
Aldo
McGregor
'John' Wayne Parr
Nathan 'Carnage' Corbett
Bruce Lee
And so the reign of Benson comes to an end.

Pettis is going to choke Bendo out this time around.
---
Rookie Hammer Squad 2015
Frankie Edgar - Dominick Cruz - Jorge Masvidal - Cat Zingano - Holly Holm


Join Date: Jan 2013
Location: Canada's East Coast
Posts: 1,487
Quote:
And so the reign of Benson comes to an end.

Pettis is going to choke Bendo out this time around.
One fight too late imo, I think Gilbert will have the title when Pettis comes knocking.
Sent from my HTC Ruby using VerticalSports.Com App
---
The poster formerly known as Cowgirl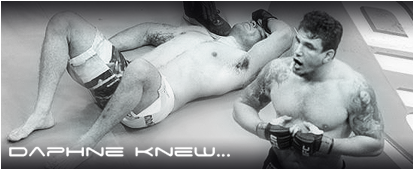 Thanks to Killz for the great sig!

The next two fights in this division are going to be damn entertaining.

Things got far more exciting since Frankie lost...

Even Frankie vs Also beats Frankie vs anyone else at light weight.
If Pettis shores up his wrestling, upgrades his BJJ, and stays injury free he will be one damn marketable fighter once he claims the belt. This is what GSP was when he first started. For that time the superman punch, spinning side kick was fairly rare and new. Pettis has upped the ante along with Anderson of course.

Pettis represents the new breed of MMA fighters. Highly proficient in most martial arts utilizing unorthodox maneuvers with uncanny success!
---
Marcus Aurelius: Tell me again, Maximus, why are we here?
Maximus: For the glory of the
Empire, sire.
Baked, not fried... the healthy choice.
MMA Fanatic
Join Date: Feb 2011
Posts: 90
Quote:
Damn...I thought this meant he gets the shot ahead of Melendez. Bah.
Me too.
It was stupid to give Melendez the premature shot. I assume Pettis went unscathed last night and Pettis/Bendo makes so much sense. Now Pettis will have to wait like nine months (give or take). Meanwhile Melendez is unknown to a lot of UFC fans, so having him win a gimme fight and then fight Pettis/Bendo winner would have likely been a smarter route.
---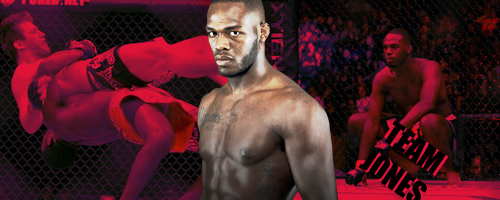 Pettis gained himself a new fan after that KO of Cerrone (haven't seen many of his previous fights).

Would love to see him beat Bendo, but if Clay Guida could outwrestle Pettis then I don't see why Ben can't
Currently Active Users Viewing This Thread: 1

(0 members and 1 guests)
Posting Rules

You may post new threads

You may post replies

You may not post attachments

You may not edit your posts

---

HTML code is Off

---