View Poll Results

: Your prediction

Alistair Overeem
44
78.57%
Antonio Silva
11
19.64%
Draw
1
1.79%
Voters: 56. You may not vote on this poll
I mean come on.... Bigfoot is not that good of a fighter, but any heavy weight should know not to stand in front of him with their hands down. Doing so is a good way to go to sleep early in the night!

Well, I guess roids dont help game plan!
---
-------------------
Dan The Ju
-------------------
Heavyweight
Join Date: Apr 2007
Posts: 3,709
Quote:
And people called me an idiot for saying Alistair's chin sucks.
he took quite a few shots actually. It was his hands down chin up approach that did him in, this fight was not a result of a faulty chin, it was the fault of exactly what you get for being too cocky
Lightweight

Join Date: Mar 2008
Posts: 1,655
Quote:
You mad bro?

Sent from my HTC-X710a using VerticalSports.Com App
Don't be like that. Please go through the normal forum procedure of being a weazel and giving me neg rep.
Quote:
And people called me an idiot for saying Alistair's chin sucks.
Anyone who's seen him fight in Pride, or even kickboxing, knows that Overeem can be put away. And when you factor in Silva's power, this was hardly impossible. I just didn't expect Overeem to come in with his hands down and chin out. He was trying to make a point and it backfired big time.
Flyweight
Join Date: Dec 2011
Posts: 206
Quote:
My god Overeem is a moron.

Sent from my Samsung Galaxy S3
Being a Overeem fan for many years. Im very pissed right now..ok he talked alot of smack before the fight!
But i didnt thought he would act as cocky in the fight. He did not respect Silva at all in the cage..
im glad he lost cus now he learned a good lesson. This was as idiotic as you can act in the cage!
Quote:
And people called me an idiot for saying Alistair's chin sucks.
Who? I think everybody knows Overeem has a shitty chin. Just that he actually learned to defend his chin with his shoulder. He abandoned that in this fight.
---
Anderson Silva ♔
Aldo - Dos Anjos - Mayday - Weidman - Machida - Jones
Quote:
And people called me an idiot for saying Alistair's chin sucks.
who ever think Overeem didn't have a lame chin.
Chin out, hands down and little headway in striking dept? he was asking to get knocked out. This fight has hurt Alistairs career to no end.
Alistair is garbage in general. His striking in MMA is nothing but single strike then clinch.

Honestly have no clue how this guy won K1 other than being so much bigger and stronger then everyone, plus an injured field.


He literally presented no offense in this entire fight and then proceeded to gas himself out by grappling of all things.
---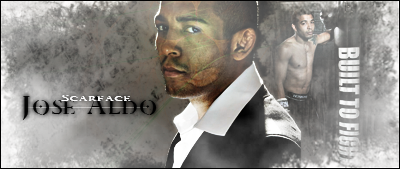 Quote:
he took quite a few shots actually.
Yep, and he got busted for it, suspended for a year, came back, and got KTFO'd.
lol
Overeem had a different game plan. He was looking for openings, but couldn't find it in BF's air tight defense. So he clinched wore em out, then 2nd round took em down.

Third round BF went for broke. Everybody knows The Reem's chin isn't the best, but he took a helluve more shots than Travis Brown. The Reem needed to take him more seriously and try to hurt BF in the 2nd round. He won both rounds, but he didn't hurt em.

Before this fight began it reminded me of Gonzaga vs Crocop where things just didn't go quite the way it could of or should have went.

Well, now the division is going to be a bit of a mess. JDS and Cain wrecks everybody.

BF vs Frank Mir unless Cormier faces em, in that case it could very well be BF vs JDS. There's no way JDS loses against BF.

The Reem can pretty much beat everybody else...this fight was his tonight. A lil fluky, but good for Big Foot to sticking to his guns. I'd say The Reem vs Roy Nelson for kicks or Cheick Kongo for a confidence booster. Oh shiet...
The Reem vs Mark Hunt anyone!!!
---
Marcus Aurelius: Tell me again, Maximus, why are we here?
Maximus: For the glory of the
Empire, sire.
Baked, not fried... the healthy choice.
Currently Active Users Viewing This Thread: 1

(0 members and 1 guests)
Posting Rules

You may post new threads

You may post replies

You may not post attachments

You may not edit your posts

---

HTML code is Off

---