View Poll Results

: Your prediction

Alistair Overeem
44
78.57%
Antonio Silva
11
19.64%
Draw
1
1.79%
Voters: 56. You may not vote on this poll
Banned
Join Date: Jun 2012
Location: Manchestoorrrrrrr
Posts: 1,469
Karma strikes again.
Another roider bites the dust
Everytime I said it about Overeem I had plenty of people arguing and more than a few neg reps. Virtually no one ever agreed with me.
---
That is not dead which can eternal lie and withs strange aeons even death may die.
Lightweight

Join Date: Mar 2008
Posts: 1,655
Quote:
He was merely trying to shout a few words back to Reem. He was very upset with the way he was disrespected.
How many times do you see a ref pick up a fighter and carry him away?
What if Herb suffered an injury struggling with a 280 pounder?
Banned
Join Date: Jun 2012
Location: Manchestoorrrrrrr
Posts: 1,469
Quote:
Everytime I said it about Overeem I had plenty of people arguing and more than a few neg reps. Virtually no one ever agreed with me.
No one really cares.
For Reem's sake, I hope he learns a lot from this - this kind of thing can make one much stronger. (or break you)
Flyweight
Join Date: Dec 2011
Posts: 206
Quote:
who ever think Overeem didn't have a lame chin.
Chin out, hands down and little headway in striking dept? he was asking to get knocked out. This fight has hurt Alistairs career to no end.
Indeed. He BEGGED to get knocked out! Consider the experience Overeem have as a MMA fighter..i cant believe how he can behave like this in the cage.
Very unmature and unprofessional.
---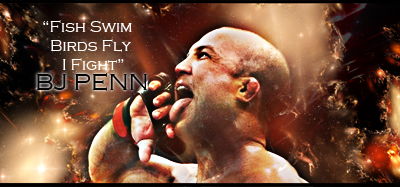 "If you get hit and it hurts hit him back you not knocked out yet."-Joe Doerksen
The Toxic Terrors (FFL)
Demetrious Johnson*Eduardo Dantas*Emanuel Newton*Will Brooks*Michael Page
Quote:
And people called me an idiot for saying Alistair's chin sucks.
Getting punched 40 times by a 300LB professional fighter and getting KO'd means your chin sucks? Big foot has serious power. He's a huge dude. Reem's chin isn't terrible, he's fighting monsters.
You're not terribly important to me

Join Date: Jul 2010
Location: Sell me this pen
Posts: 15,507
Quote:
Alistair is garbage in general. His striking in MMA is nothing but single strike then clinch.

Honestly have no clue how this guy won K1 other than being so much bigger and stronger then everyone, plus an injured field.


He literally presented no offense in this entire fight and then proceeded to gas himself out by grappling of all things.
He fought a one armed saki and was losing til they stopped it for a bullshit injury reason, he beat spong by decision and he beat ben edwards who is a can and aerts who was just in a semi final war with schilt in the final
---
Jim Norton
Nick Dipaolo
Dave Attell
Dave Chappelle
Bill Burr
Joey Diaz
Colin Quinn
Bob Kelly
Rich Vos
Patrice O'Neal
Louis CK
MMA Fanatic
Join Date: Sep 2006
Location: TX
Posts: 28
im a huge overeem fan. hes my favorite fighter and back before the strikeforce heavyweight tournament I predicted Overeem would come to the ufc and become the heavyweight champion. I knew that was about to happen when he kept leaving his hands down and chin up. I hope he learns his lesson not to look past an opponent.
Currently Active Users Viewing This Thread: 1

(0 members and 1 guests)
Posting Rules

You may post new threads

You may post replies

You may not post attachments

You may not edit your posts

---

HTML code is Off

---