View Poll Results

: Your prediction

Jose Aldo (c)
38
57.58%
Frankie Edgar
27
40.91%
Draw
1
1.52%
Voters: 66. You may not vote on this poll
Thank you, 3 blind mice. You are the only 3 guys that Rogan couldn't have tricked into thinking won the fight.
---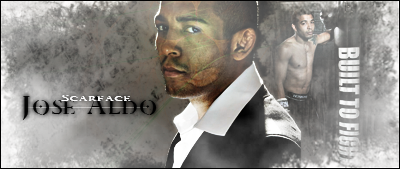 You're not terribly important to me

Join Date: Jul 2010
Location: Sell me this pen
Posts: 15,507
boooooooooooooooo 49-46 my ass
---
Jim Norton
Nick Dipaolo
Dave Attell
Dave Chappelle
Bill Burr
Joey Diaz
Colin Quinn
Bob Kelly
Rich Vos
Patrice O'Neal
Louis CK
Shit.
---
Will make predictions for credits. Please, I'm so broke.


Join Date: Jan 2013
Location: Canada's East Coast
Posts: 1,487
Quote:
Originally Posted by
Canadian Psycho
View Post
Aldo may edge this on damage, but man... it's close.

I smell a rematch...
No! No more Edgar nuthugging!
---
The poster formerly known as Cowgirl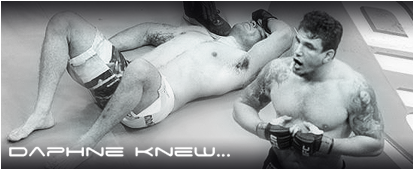 Thanks to Killz for the great sig!

Wow, two 49-46's

I did give the first three to Aldo as well as the last one. I'm glad Joe's bias commentating didn't get into too many ears. From what I could see Frankie was missing a lot and Aldo was landing some hard shots in return.
Quote:
Should be a draw/

1 and 2 for Aldo

3 10-10

4 and 5 for Frank
You HAVE to be kidding, man.
Disgraceful.


Edgar didn't even come close to winning that 5th round, and he probably didnt win the 3rd, I think Rogan almost tricked me too.
---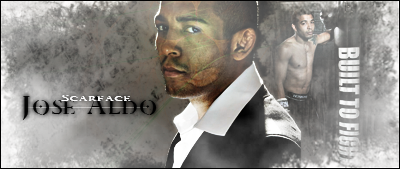 Don't agree with the scores, but I do believe the right fighter won.

Good fight. These two will meet again some day.
Takedown, Dominate & Destroy


Join Date: Dec 2006
Location: Hawthorn, South Wales
Posts: 2,060
Joe Rogan wasn't wrong about shitty judging that's for sure.
---
Top 7 Favorite Fighters at the moment
1. Forrest Griffin
2. Clay Guida
3. Shane Carwin
4. Jon Fitch
5. Chuck Liddell
6. Wanderlei Silva
7. Chris Leben
Well, personally I think Edgar is now the uncrowned LW and FW champ...
---
Quote:
Originally Posted by Sonnen
@sonnench
30 min to cement your legacy. Champ or Coward? I make a lot more than you do... Show up in 8 days I'll give you my purse.
Quote:
Originally Posted by Bisping
@bisping
Jones said he's not fighting chael on 8 days notice. I did. .... Just sayin
Currently Active Users Viewing This Thread: 1

(0 members and 1 guests)
Posting Rules

You may post new threads

You may post replies

You may not post attachments

You may not edit your posts

---

HTML code is Off

---