View Poll Results

: Your prediction

Jose Aldo (c)
38
57.58%
Frankie Edgar
27
40.91%
Draw
1
1.52%
Voters: 66. You may not vote on this poll
Quote:
rogan also said he can't see that well from broadcasting both, he said it's way better for him when he is watching it on the tv, that said aldo lost 4 and 5 for sure and 3 i thought was 10-10 but they never score those so edgar again
Eh, he's looking at a CCTV, he should be able to see what's going on. He just disregarded Aldo countering Edgar time and time again and his slipping of punches.
The last round was Aldo for sure in my opinion. Edgar didn't land nearly as much as he did in rounds three and four.
Megaweight
Join Date: Mar 2007
Posts: 5,499
Quote:
I agree about Rogan and i am sick off that Franky loses every close fight saga.
He beat Maynard and BJ....


Join Date: Jan 2013
Location: Canada's East Coast
Posts: 1,487
Quote:
It's his job to make people watching the fight get excited. The fight started to get close. Rogan hyped it up. Calm down.
People can get excited from commentary that isn't pretty much screaming "Edgar still has it, he'll lose tonight but scream and shout and pout that he deserves a rematch after three straight losses!!!"
Honestly, Rogan's commentating is so horrendously biased sometimes that I have to mute the TV. I found myself yelling more at Rogan than either of the two fighters this match. Not that that matters, since I was just yelling at my TV, but you get what I'm saying, right?
---
The poster formerly known as Cowgirl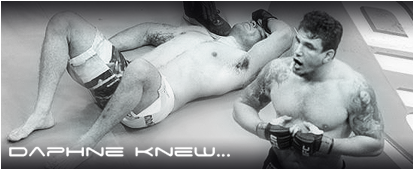 Thanks to Killz for the great sig!

You're not terribly important to me

Join Date: Jul 2010
Location: Sell me this pen
Posts: 15,507
fightmetric is saying round 3 edgar outlanded aldo 19-15
---
Jim Norton
Nick Dipaolo
Dave Attell
Dave Chappelle
Bill Burr
Joey Diaz
Colin Quinn
Bob Kelly
Rich Vos
Patrice O'Neal
Louis CK
Quote:
That left a bitter taste in my mouth watching Aldo bust Edgar's face up repeatedly with clean punches while Rogan talked about some insignificantly partially checked inside kick or throw some "nice combinations" that missed entirely.
Rogan does that in nearly every fight he commentates.
Aldo won this fight clearly. Edgar did not do anywhere near enough.
Quote:
Well, personally I think Edgar is now the uncrowned LW and FW champ...
If you want to create that interesting logic, let me create my own. A fresh Gray Maynard is the uncrowned lightweight champion.
He consistently smashes Edgar until he gets exhausted from beating him up.
Seriously, the uncrowned talk needs to stop.
I want to see Edgar in some three round fights. See how well he does when he doesn't have 25 minutes to out last his opponent.
---
Psalm 30:5 "For his anger endureth but a moment; in his favour is life: weeping may endure for a night, but joy cometh in the morning."

Top 3 Favorite Fighters
1. Chuck "The Iceman" Liddell
2. Glover Teixeira
3. Demian Maia
I will say that Aldo made the fight a lot closer than it should've been by taking a round off and by abandoning his kicking game.
---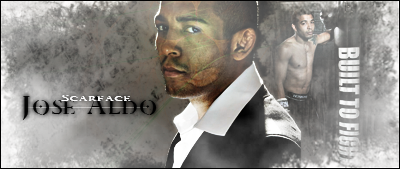 Featherweight
Join Date: Apr 2010
Posts: 1,191
Quote:
fightmetric is saying round 3 edgar outlanded aldo 19-15
You have to "beat" the champion apparently. Not sure what it refers to, but seeing as everyone else throws it out I'll just put leave it there.
Quote:
Well, personally I think Edgar is now the uncrowned LW and FW champ...
Oh, my God... is that serious?
Currently Active Users Viewing This Thread: 1

(0 members and 1 guests)
Posting Rules

You may post new threads

You may post replies

You may not post attachments

You may not edit your posts

---

HTML code is Off

---