View Poll Results

: Your prediction

Jose Aldo (c)
38
57.58%
Frankie Edgar
27
40.91%
Draw
1
1.52%
Voters: 66. You may not vote on this poll
Quote:
Showtime just texted dana and asked to fight Aldo at 145
dana likes it
That'd be a good fight and Aldo could and should win it if he doesn't fight with a stick up his ass.
---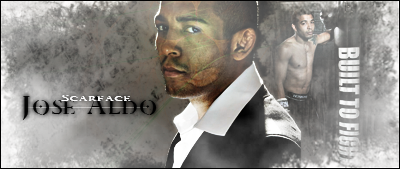 Quote:
I guess it all depends on your interpretation of "better fighter." If better fighter means the guy who's more physically gifted, the guy who's more dynamic, the guy who hits harder, then yeah, the better fighter won. But if Aldo had Frankie's heart, and Frankie's work ethic, then that fight wouldn't have went five rounds. I guess I just hate seeing what I perceive as untapped potential. If you're not ready to go hard for 5 rounds, then either you shouldn't be champ, or you should move up a weight class. I realize he was off for more than a year, but come on now. The fact that he still managed to beat a guy like Frankie in spite of all that, just goes to show that Aldo still has much room for improvement.
How about I change that to the more skilled fighter? Frankie's heart and conditioning is nearly unmatched, but I don't know.. I guess I get a sour taste in my mouth when a less skilled guy wins because of superior conditioning when it comes to a title fight. I mean, I get it, it's apart of the fight game. Work ethic is important and you need a solid one to balance out your skills, but it's an ugly way to win a championship fight. Get beat up, but then after the guy is tired of bullying you, you make your comeback and win. It's admirable and I respect his toughness a lot, but I just don't see a champion. A champion spirit? Totally! Champion skills and image? Just doesn't work for me. I don't know, maybe I'm wrong. Just how I see it I guess. Take it or leave it.
I can still be a fan of a guy like that. Diego Sanchez for example, one of my favorite fighters who has taken beatings before, but has won despite the adversity. That's awesome to see either way.
---
Psalm 30:5 "For his anger endureth but a moment; in his favour is life: weeping may endure for a night, but joy cometh in the morning."

Top 3 Favorite Fighters
1. Chuck "The Iceman" Liddell
2. Glover Teixeira
3. Demian Maia
Pettis vs Aldo. Now that is a crazy fight! Pettis should be at 155 though, he can take it there.

Fight tonight went basically as I'd imagined it to go. The only way for Edgar to win was to outpoint em. He went the farthest with Aldo taking the least amount of damage. Edgar suffers from simply not having the physical tools. Poor guy. He put BJ Penn on a tail spin and now he's in that same state. From contender, to champion, losing then went down a weight class to contend again and lost. Another loss would be crippling, but I'm pretty sure he'll win.

In conclusion, this is the one sport I would not want to become a professional at. One loss just changes your entire life. I mean look at Fedor. Ten years of dominance and three consecutive losses opened up a can of worms where most people lose way more than that in a span of a year or two.

Looking at the big picture. I saw THREE EX-CHAMPIONS get beat tonight. Heck even Fitch has to be wondering what he's going to do with his career. His highlight is contending for the title in a five round beatdown only to get KOed by Hendricks and "out Fitched" by Maia and he's still broke.

Tough night.
---
Marcus Aurelius: Tell me again, Maximus, why are we here?
Maximus: For the glory of the
Empire, sire.
Baked, not fried... the healthy choice.
Aldo clearly won that fight...I swear to god of Frankie goes on another crying tour and get a rematch I'm done with the UFC. Aldo timed him and made him look like a fool.

Sent from my Samsung Galaxy S3
---
Think. It Ain't Illegal Yet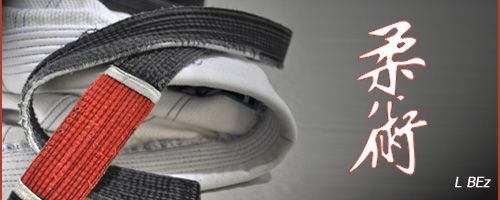 "Discipline Hurts Less Than Regret"
You're not terribly important to me

Join Date: Jul 2010
Location: Sell me this pen
Posts: 15,507
rogan actually tweeted he thought aldo won 3 rounds to 2, said its hard to score and commentate
---
Jim Norton
Nick Dipaolo
Dave Attell
Dave Chappelle
Bill Burr
Joey Diaz
Colin Quinn
Bob Kelly
Rich Vos
Patrice O'Neal
Louis CK
Quote:
i'd watch pettis vs aldo
I'd watch it too.. After KZ fights Aldo, and Aldo moves to LW
I gave Frankie the last 3 rounds, which annoys me....hate his style and really don't want to watch this fight again.
Flyweight
Join Date: Sep 2011
Posts: 244
Just went and re-watch the fight.

For round 1, Edgar took the octagon control by moving forward but Aldo probably did more damage and out-strike him. 10-9 for Aldo.

Round 2, Edgar arguably took the octagon control aspect again but Aldo significantly did more damage especially with those leg kick and take a convincingly 10-9 round.

Round 3, Edgar score a takedown and mange to out strike Aldo (although not far off) on feet. But Aldo strikes seems that it did more damage. Depending on what the judges are looking for. 10-9 for Edgar for out Striking or 10-9 for Aldo for damage.

Round 4 is all Edgar. out matching, striking and and big takedown. 10-9 for Edgar.

Round 5, Edgar still outstrike Aldo but Aldo did land a few good shot. Still 10-9 for Edgar.

It really depends on how round 3 goes. Initially, I gave round 3 to Edgar but after re-watching it, I gave it to Aldo.

No complaints that Aldo won this close fight right here.
Join Date: Oct 2009
Location: UK... Where the sun never shines.
Posts: 11,557
I gave it 48-47 to Aldo... Could even argue the case for giving him the 5th as well. Frankie won the 4th
Currently Active Users Viewing This Thread: 1

(0 members and 1 guests)
Posting Rules

You may post new threads

You may post replies

You may not post attachments

You may not edit your posts

---

HTML code is Off

---