View Poll Results

: Your prediction

Jose Aldo (c)
38
57.58%
Frankie Edgar
27
40.91%
Draw
1
1.52%
Voters: 66. You may not vote on this poll


Join Date: Jan 2013
Location: Canada's East Coast
Posts: 1,487
Quote:
split decision with brad picket .. did u watch fight m8 ?! it was a CLEAR 30-27 for eddie wineland which 2 judges gave him 30-27 with one giving 29-28 to pickett .. wineland DOMINATED pickett from start to finish and had him hurt and close to finishing him several times .. I was surprised he did not get a 10-8 round in any of those rounds that`s how dominant he was lol

and fighters improve .. yes he did lose to faber and benavidez but the difference between him now and then is like night and day .. he is fighting to his potential now where before he was fighting scared and timid and very gun shy and never pulled the trigger for some reason .

I know eddie windland fights at 135 but he is big for that division and could easily fight at 145 if he wanted to .. he is better then Jose aldo these days .. he may even beat a prime Jose Aldo of the WEC that`s how good I think Eddie windland is .. I think Jose aldo is on a decline and the main reason for that is because he has a wife I think and is married ?! I could be wrong here lol but he also has baby and it`s been scientifically proven that ur testostrone decreases a lot when u have a baby or are married or something and it was scientifically proven .. and its shown in his fighting .. Frankie edgar in my opinion is just a bit better then brad pickett and they are very similar stylistically and Jose aldo had a close fight with Frankie edgar where he won but if the judges were blind they could of given it to Frankie edgar cause it was close but the right guy did win in my opinion Jose aldo 48-47 UD
I'm a huge Wineland nuthugger and I wouldn't go as far as saying that he could beat a prime WEC Aldo. Generally speaking if one is married, and heterosexual, they have wives
that's just me splitting hairs though. Saying it's scientifically proven twice is not enough proof. Can you provide facts to back that up? I believe you, and have heard similar things myself, I'm just curious. I do think you are right about the fight outcome though, 48-47 absolutely, arguably even 49-46. Initially I had it as 48-47 Aldo, but after rewatching the fight, 49-46 isn't that big of a reach.
---
The poster formerly known as Cowgirl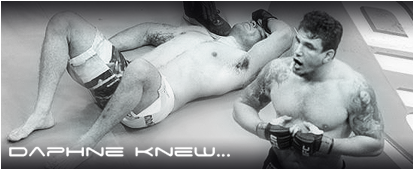 Thanks to Killz for the great sig!

Featherweight
Join Date: Apr 2012
Posts: 1,444
I had it 48-47 Frankie, but I'm a homer.

Can definitely see it going the other way, and the reigning champ should get the benefit of the doubt, so I'm not mad about the decision.

49-46 scorecards though? You've got to be kidding me.

Either way, I believe this is only the first of several meetings between these two. It's awesome that two of the most enjoyable fighters in the world to watch are now fighting in the same division.

Both of these guys' footwork, quickness and diversity is just off the charts.
Currently Active Users Viewing This Thread: 1

(0 members and 1 guests)
Posting Rules

You may post new threads

You may post replies

You may not post attachments

You may not edit your posts

---

HTML code is Off

---