Bantamweight
Join Date: Oct 2012
Location: Canada, West Coast
Posts: 864
Cung Le accepts Anderson Silva camp's title fight challenge: 'Let's do it'
---
Cung Le accepts Anderson Silva camp's title fight challenge: 'Let's do it'
By Adam Guillen Jr. on Jan 28, 4:16p
Though Cung Le hasn't been doing any campaigning to be next in line to face current UFC Middleweight Champion Anderson Silva, he is 'excited' that his name is now in the mix and wouldn't turn down the opportunity to face "The Spider" if UFC matchmakers came calling.
While Ultimate Fighting Championship (UFC) Middleweight Champion Anderson Silva patiently awaits his next opponent, his manger, Ed Soares, is busy dismissing challengers such as Chris Weidman and suggesting more worthy competitors like Cung Le.
Soares recently revealed "The Spider" would have nothing to gain from fighting Weidman, who is widely considered to be the rightful number one contender at 185 pounds, and said a showdown against the Sanshou specialist would be a much better fight for the Brazilian because he has a "little bit of a name" behind him.
Along with the middleweight title he once held in the now-defunct Strikeforce.
With Vitor Belfort needing a few more impressive wins before he gets a crack at redemption against Silva and Michael Bisping finding his way at the back of the line thanks to "The Phenom," Le, who is riding a two-fight win streak, might find himself staring across the Octagon against the pound-for-pound king should Team Silva get its way.
Le appeared on "The MMA Hour" today (Jan. 28, 2013) to give his thoughts on a potential showdown against Anderson:
Quote:
"I was definitely surprised by it. I'm honored by it. If the UFC wants the fight, then, you know, after our discussion, I am totally open for it. I wouldn't be ready for him tomorrow or next couple of weeks, but if I have the proper amount of time to train and get in the right mind set, then let's do it. I didn't do any campaigning. My name got thrown in the mix and I'm honored, so whatever happens from here is going to be up to Anderson and up to the UFC. For me, I open to it and I'm excited to hear that my name is in the mix."
While having the opportunity to challenge Silva would be a great -- or dangerous -- for any mixed martial arts (MMA) fighter, Le says he will be okay if it never happens because he has other things he wants to do, too, before his fighting career comes to an end.
Quote:
"For me, being a marital artist, there are other things I would still like to do. One is to coach on a season of TUF. You know, if this all worked out like how I would want, I would coach on a season. I love to teach, I still teach at my gym, and then having a fight with Anderson would be awesome. If it doesn't happen, then I'm okay with that. I never threw my name in the mix, but I am open to it."
Aside from his coaching aspirations, Cung has a successful movie career that keeps him busy and revealed he has three films in the works.
UFC President Dana White, on the other hand, isn't too thrilled with the Silva vs. Le matchup, saying he has something in the works for the longtime middleweight champion and doesn't seem to have time for "typical Anderson Silva-Ed Soares craziness."
Le is coming off a spectacular first-round knockout victory over Rich Franklin at UFC on Fuel TV: "Franklin vs. Le" back on Nov. 19, 2012 in Macao, China, marking his second straight after topping Patrick Cote at UFC 146 four months earlier.
Should UFC make the fight happen, fans would be in store for "a pretty awesome stand-up fight" because Le said he won't be trying to take Silva down and attempt omoplatas.
How about it Maniacs, should the former Strikeforce middleweight champ get next crack at dethroning Silva? What other fight could White and Co. possibly be working on if a bout against the hard-hitting Le doesn't see the light of day?
http://www.mmamania.com/2013/1/28/39...-ufc-fight-mma
Flyweight
Join Date: Jun 2010
Posts: 336
I'd prefer to see Weidman vs Silva or Evans vs Silva. Cung Le is going to gas in the 2nd if he doesn't get KO'd in the 1st.

I can't blame Silva for only wanting to fight big names but it's starting to look like he is ducking the real competition and picking easy fights.
Lightweight

Join Date: Mar 2008
Posts: 1,655
No one cares about Chris Weidman.
Ed Soares needs to stop name dropping. I know he wants a big name guy for Silva, but Cung Le? Really?

I'm a big fan of Cung Le and I really don't care to see him get beat to a pulp at his age.
Quote:
Of course he accepts.

$$$.
Yes, he has absolute nothing to lose here, except for a couple of brain cells. And it probably would be the biggest paycheck he'd ever touch in MMA.
As for the TUF coaching, that's really not a bad idea. Having someone coach who actually has coaching experience would be a nice change to most of the other fighters who have never coached before.
---
Marcus Aurelius: Tell me again, Maximus, why are we here?
Maximus: For the glory of the
Empire, sire.
Baked, not fried... the healthy choice.
no thanks. Never take what ed soares sayes seriously.. Always coming out with "Anderson wants this, this, this, and wants to fight him, him, and him." Then anderson's like "Wtfmate? i never signed a 10 fight contract? Who's Cung Lee?"
---
Dominick Cruz | Jose Aldo | Donald Cerrone | Vitor Belfort | Fedor | Daniel Cormier
Of course he'd accept, but it'll never happen. Division is just in a bad state at the moment. I'd be in favor of Rockhold/Belfort happening and then the winner fighting Silva, but that would delay Silva fighting for a while. And I still don't think Weidman not getting a significant PPV/Fox win (I don't count his Maia won as significant in terms of the masses, it was extremely forgettable) and coming off of a year injury would be remotely appealing against Silva.
---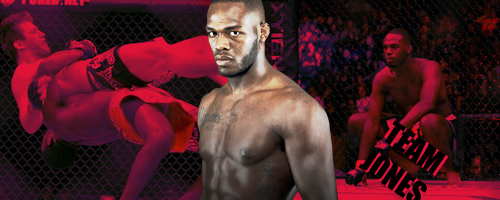 Currently Active Users Viewing This Thread: 1

(0 members and 1 guests)
Posting Rules

You may post new threads

You may post replies

You may not post attachments

You may not edit your posts

---

HTML code is Off

---