Womens: Rhonda Rousey
Fly: Uncle Creepy
BW: Eduardo Dantas (Snowball in Hell)
LW: Benson Henderson
WW: GSP
MW: Anderson Silva
LHW: Daniel Cromier
HW: Alistair Overeem but would really like seeing Struve
---
The Bass Minor
---
Last edited by Hexabob69; 01-30-2013 at

06:30 PM

. Reason: Sp
Wishes:
Women's Bantamnweight: Anybody but Rousey
Flyweight: Uncle Creepy, all day
Bantamweight: Barao
Featherweight: Aldo
Lightweight: Bendo
Welterweight: Kampmann
Middleweight: Anderson
Light Heavyweight: Jones
Heavyweight: Cain or Cormier, cool with either

Predictions:
Women's Bantamnweight: Rousey
Flyweight: Johnson
Bantamweight: McDonald
Featherweight: Aldo
Lightweight: Bendo
Welterweight: GSP
Middleweight: Anderson
Light Heavyweight: Jones
Heavyweight: Overeem
---
Flw. Mm
Bw Renan
Fw Guida to make the haters collectively shit a brick but it will be Edgar
Lw. BJ
Ww gsp
Mw chael
Lhw. Jones
Hw. Jds
Sent from
Verticalsports.com App
---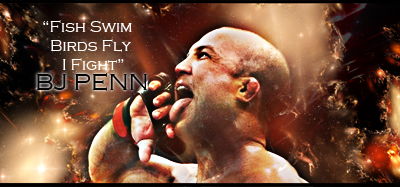 "If you get hit and it hurts hit him back you not knocked out yet."-Joe Doerksen
The Toxic Terrors (FFL)
Demetrious Johnson*Eduardo Dantas*Emanuel Newton*Will Brooks*Michael Page
MMA fighter

Join Date: Jan 2012
Location: Belgium
Posts: 206
WBW - Gina Carano
FW - Ian McCall
BW - Eddie Wineland
FW - José Aldo
LW - Ben Henderson
WW - Demian Maia
MW - Anderson Silva
LHW - Jon Jones
HW - Cain Velasquez
---
Judo Brown Belt
BJJ Blue Belt

I'm supporting:
HW: Cain Velasquez
LHW: Jon Jones
MW: Chris Weidman
WW: Demian Maia
LW: Jim Miller, Edson Barboza
FW: Conor McGregor
Join Date: Jun 2009
Posts: 20,898
Quote:
Flw. Mm
Bw Renan
Fw Guida to make the haters collectively shit a brick but it will be Edgar
Lw. BJ
Ww gsp
Mw chael
Lhw. Jones
Hw. Jds
Sent from
Verticalsports.com App
Actually I don't think Guida is that much of a stretch. IF Aldo beats Edgar and then moves to LW, Guida would have a legitimate chance unless they matched him up with Edgar after the loss. (But I think it will be Edgar as well)
Fly W: Dodson
BW: Barão
FW: Aldo
LW: Bendo
WW: Hendricks
MW: Silva
LHW: Bones Jones
HW: I'm fine with either the Cain or the Reem

What I think will happen...

Fly W: Demetrius Johnson
BW: Barão
FW: Aldo
LW: Bendo
WW: Hendricks (I think he's gonna pull it off, call me crazy)
MW: Silva, although I think Hector Lombard, and Chris Weidman both have a VERY good chance.
LHW: Bones Jones
HW: It's a toss up for me, I think maybe The Reem will gas and Cain will dec him. Although, Reeem has shown some good tdd and KO power.
Join Date: Oct 2009
Location: UK... Where the sun never shines.
Posts: 11,557
WBW - Ronda Rousey
FW - Ian McCall
BW - Frankie Edgar
FW - Ross Pearson
LW - Donald Cerrone
WW - Jon fitch
MW - Michael Bisping
LHW - Chael Sonnen
HW - The Reem

A guy can dream right?
Colossal-weight
Join Date: Jan 2010
Posts: 9,844
FLW: Joe B.
BW: Barao
FW: Korean Zombie
LW: Pettis
WW: Nick Diaz
MW: Anderson
LHW: Hendo
HW: JDS
Flyweight
Join Date: Jan 2011
Location: United States of Essex
Posts: 484
WBW: Ronda Rousey
Flyweight: Ian McCall
Bantamweight: Michael McDonald
Featherweight: Frankie Edgar
Lightweight: Anthony Pettis
Welterweight: Nick Diaz
Middleweight: Michael Bisping
Light Heavyweight: Chael Sonnen
Heavyweight: Alistair Overeem

That would be my dream set of UFC Champions. Imagine a group press conference with this lot LOL
I want Anderson Silva to hold all belts
Currently Active Users Viewing This Thread: 1

(0 members and 1 guests)
Posting Rules

You may post new threads

You may post replies

You may not post attachments

You may not edit your posts

---

HTML code is Off

---