Bantamweight
Join Date: Oct 2012
Location: Canada, West Coast
Posts: 864
Rampage Jackson: UFC lies about its pay-per-view numbers
---
Rampage Jackson: UFC lies about its pay-per-view numbers
By Jesse Holland on Jan 30, 12:08p +
Why is Quinton Jackson on a "Rampage" about leaving UFC? According to the ex-champ, his employer has been lying about how many pay-per-views it sells, either to inflate its position in the media -- or to shortchange its fighters.
Former Ultimate Fighting Championship (UFC) Light Heavyweight Champion Quinton Jackson was unhappy with the way he was being treated leading up to what may have been his final fight inside the Octagon, a unanimous decision loss to Glover Teixeira at the UFC on FOX 6 event last weekend in Chicago (see it here).
But you knew that.
What you may not have known, are some of the specifics of his complaint against the Las Vegas-based mixed martial arts (MMA) promotion, which "Rampage" tells MMA HEAT is "taking advantage of its fighters" while "cleaning house" in the pay-per-view sales.
Quote:
"In my opinion, I feel like me and the rest of the UFC fighters are getting taken advantage of. I feel like the UFC is cleaning house. The pay-per-view dollars? They tell me one number, but then they tell the press another. Pay me the numbers that you tell the press! Don't tell me, 'Oh, we only sold this many,' then you tell the press, 'Oh we sold this many!' But then I'm saying, 'Hey, you only told me we sold 800,000 buys but you told the press you sold a million buys.' Then they say 'Oh, we just say that for the press.' No, pay me what you told the press because you lyin' somewhere. You either lyin' to me or you lyin' to the press about the pay-per-view numbers. If they're doing it to me, I'm sure they're doing it to other fighters."
Jackson has headlined seven pay-per-view events since joining UFC in early 2007, but doesn't believe he's getting his fair share of the percentages based on the discrepancy in reported numbers, particularly his UFC 114 clash against rival and Ultimate Fighter (TUF) coach Rashad Evans.
As always, there are two sides to every story, but this is his.
Despite his reported $15.2 million salary, "Rampage" insists he would compete elsewhere for less money, so long as it was "honest money." But until his matching clause expires in his current deal with UFC, he may not be competing anywhere.
http://www.mmamania.com/2013/1/30/39...-view-buys-mma
Rampage fails to realize that the different numbers are due to preliminary and overnight numbers changing as they get more accurate reports.


Rampage is really dumb.
---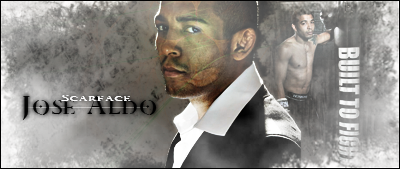 Quote:
Used to love Rampage, now I'm growing less and less fond of him with every bitching remark.
I think people tend to forget that this is his job, if rampage feels he is being mistreated at work, only he and the ufc knows what is really going on. Obviously something is going on behind the scenes as rampage even though being over the hill is still pretty marketable and still can make a lot of money with the UFC. So for him to leave the biggest company in the business for an unknown and being excited about it something is up.
---
___________________________________
Why are we still talking about Rampage?
I do believe some of the things he says are true. Rampage doesn't really have a lot of reasons to bash a company that has never pushed him away and given him millions.
I also believe the UFC could have dropped him like a hot potato after he went on his "rampage":
Quote:
He led pursuing officers on a chase while driving on the wrong side of the street and on city sidewalks in his lifted Ford F-350 with his picture painted on the side. During the chase one of the tires blew out on his truck and he continued to flee while driving on his rims.
That was some pretty messed up stuff. Someone could have been killed. Normal people don't do that kind stuff. That's why I take all his whining and complaining with a pinch of salt.
To quote Rampage himself loosely: "that boys cheese dun fell off his cracker".
---
mad props: Toxic
Call me crazy. But I beleive him. Dana is a compulsive liar.
Heavyweight

Join Date: Sep 2007
Posts: 3,705
Rampage sure is whining a lot recently but I wouldn't be surprised if he was telling a bit of truth about Dana.

Also, Rampage's little run with the cops is bad, but it was overblown because a pregnant woman tried cashing in on a miscarriage. Who is the worse person here? Rampage who didn't kill or hurt anyone in that little fiasco, or a woman trying to take advantage and publicly ruin the guy?

Doctors ran numerous tests and said that the little hit Rampage caused had nothing to do with the miscarriage, and yet she still tried to milk him for the money. I'm not trying to make light of what Rampage did, but no one was hurt, and thats a good thing. If someone was hurt or killed, I'm sure he would serve jailtime and it would be well deserved.
Rampage is worse. It isn't even close. You really think trying to cash in is worse than possibly killing people or an officer? Jackson was driving down the wrong side of the road while being chased by cops!

This is the same logic people who drive drunk use. If they didn't hurt anyone it isn't that bad. Well obviously! But the act itself could have killed someone.
---
mad props: Toxic
Quote:
Rampage is worse. It isn't even close. You really think trying to cash in is worse than possibly killing people or an officer? Jackson was driving down the wrong side of the road while being chased by cops!
The craziest part of that story for me was he was doing it in that huge monster truck with a big ass picture of himself on the side lol
Currently Active Users Viewing This Thread: 1

(0 members and 1 guests)
Posting Rules

You may post new threads

You may post replies

You may not post attachments

You may not edit your posts

---

HTML code is Off

---