Colossal-weight
Join Date: Jan 2010
Posts: 9,844
I'm not a huge fan of anyone on the main card nor dislike anyone much. I guess I am rooting for most of the dogs. Lil Nog needs to catch a break.

I guess I'm hoping most that the main event is what I think it can be. One of the best matchups you can make right now in the UFC. Isn't getting the press it should have, because Frankie is coming off "losses". I think it is a matchup of the 2 best fighters under 170.

The big favorites like Reem and Evans will probably cruise.
All the guys I'm rooting for this weekend are Aldo, Bigfoot(I just hate Overoid) lil Nog and Uncle Creepy. Other then that I don't have much of a rooting interest, just want to see some good performances. I want the Maia-Fitch fight to either be a war filled with transitions and great activity or one of them to just look like a monster and get a finish. I don't want a grind it out position battle.
I want McCall to win decisively against Benavidez.

I want Rashad to finish Lil Nog.

I want Fitch-Maia and Edgar-Aldo to be FOTY candidates.
---
Anderson Silva ♔
Aldo - Dos Anjos - Mayday - Weidman - Machida - Jones
Maia to choke Fitch into a coma.
Silva to KTFO Overeem.
---
D. Cerrone | R. Souza | F. Werdum | R. MacDonald | M. McDonald | D. Maia | J. Mein | C. Condit
M. Coenen | S. Kaufman | A. Davis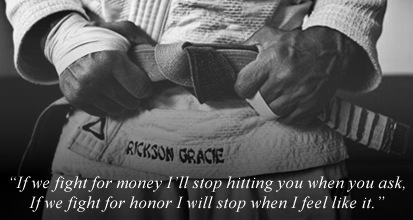 Join Date: Jul 2012
Location: Glasgow
Posts: 16,003
Maia win by first round submission is #1.

I'd love to see Bigfoot come out on top, but Overeem Vs Cain is a big fight that'd be ruined and my poor FFL would be hit hard lol
---
Edgar winning.
---
2013 VIP FFL Champion
THE DRAGON RIDES AGAIN - 12/20/14
Machida - Alves - Cruz - JDS - Weidman - Condit - Pettis - Edgar - Cowboy - Dodson - Okami
Overeem knock bigfoot's giant head out over the audience.
---

Fedor, Mir, Lytle, Serra, Hendo, Chuck, Minowaman, Maynard, Forrest, Hunt
Pickett, Cerrone, Matt Brown, Bisping, Weidman, Barnett, Lawler


1) Overeem knocks Bigfoot's head off and everybody rushes to the forum to talk about how bad Cain is going to lose and how unfair it is that Overeem roids.
2) Benavidez/McCall doesn't go the distance.
3) Fitch/Maia becomes an instant classic grappling match on par with Maia/McDonald.
4) Aldo/Edgar lives up to its potential.
5) Volkmann wins.... and doesn't say anything about Obama.
---
Sig credit: MC
~ Lifetime Membership sponsored by RustyRenegade ~
I just want to see Roidereem lose. The guy just rubs me the wrong way. I love this card so really I just want it to be as good as it looks like its going to be.

Sent from my GT-I9100M using VerticalSports.Com App
---
Check out the new MMA Forum app for the Android
Currently Active Users Viewing This Thread: 1

(0 members and 1 guests)
Posting Rules

You may post new threads

You may post replies

You may not post attachments

You may not edit your posts

---

HTML code is Off

---